More pics: Vikasnagar- Day 1
feel free to mail us info@stammer.in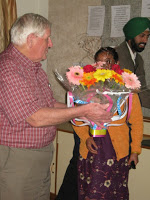 Related Articles
Harish Usgaonker

, , Uncategorized, 9

---

Dear All, TISA Mumbai communication workshop is postponed due to no registration till date. The next dates will be...
Monday July 15th 2019

"Cherish the natural worldbecause you're a part of itand you depend on it." ~ David Attenborough Sir David Frederick Attenborough (born 8 May 1926) is an English broadcaster and naturalist…Source … more
Online Conference
Whatsapp Groups
9823211467 (Harish), 9930693364 (Dhruv)
Interview? Presentation?
All time Popular
Categories
Archives