Stammer Freely Google Hangout Regular Conversation at 10 pm
feel free to mail us info@stammer.in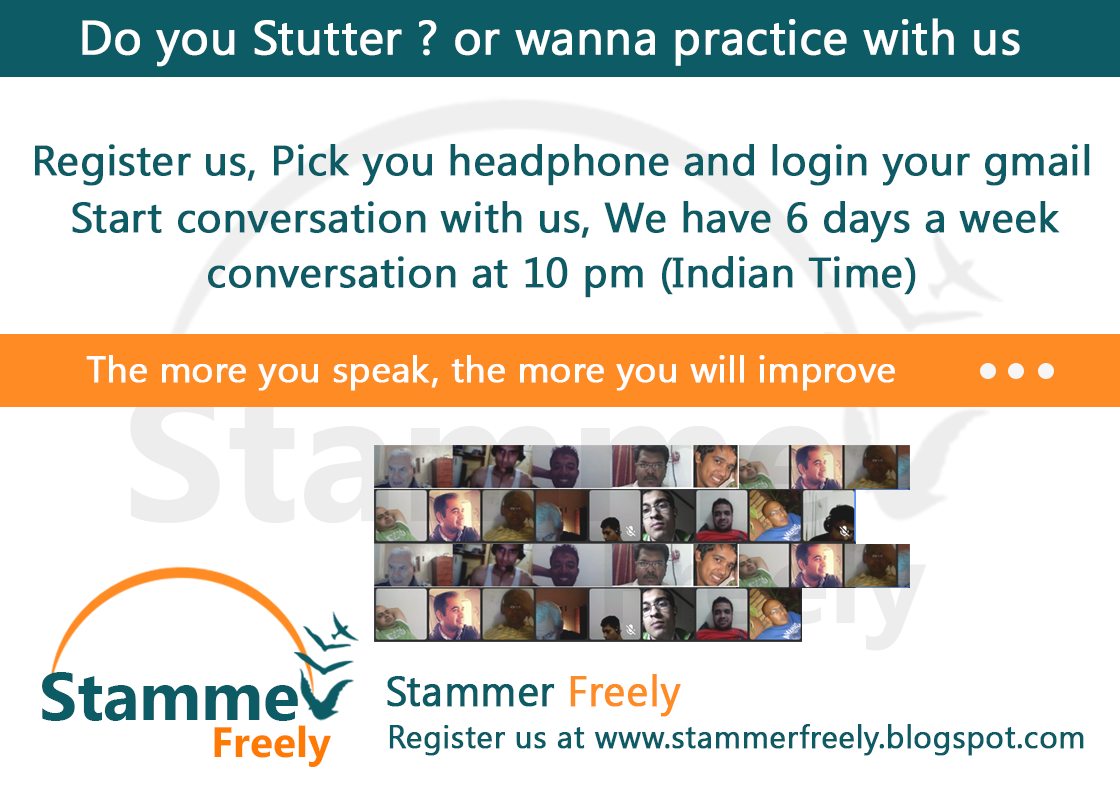 Related Articles
Sachin

, , Uncategorized, comm, 4

---

Community college, housed in Anugrah building was conducting an entrance interview today for its courses meant for school dropouts....

Harish Usgaonker

, , Uncategorized, 3

---

Last Friday I had an interview and the reason why I'm sharing my experience is because things have changed…changed...

Sachin

, , Uncategorized, 0

---

Hi All, It was a wonderful day. We had 10 people today on the skype call. We thought of...
Monday August 19th 2019

"No matter who we are, no matter how successful, no matter what our situation, compassion is something we all need to receive and give." ~ Catherine Pulsifer  … more
Online Conference
Whatsapp Groups
9823211467 (Harish), 9930693364 (Dhruv)
Interview? Presentation?
All time Popular
Categories
Archives