Bramha kumari "Sister Shivani" words for Acceptance
feel free to mail us info@stammer.in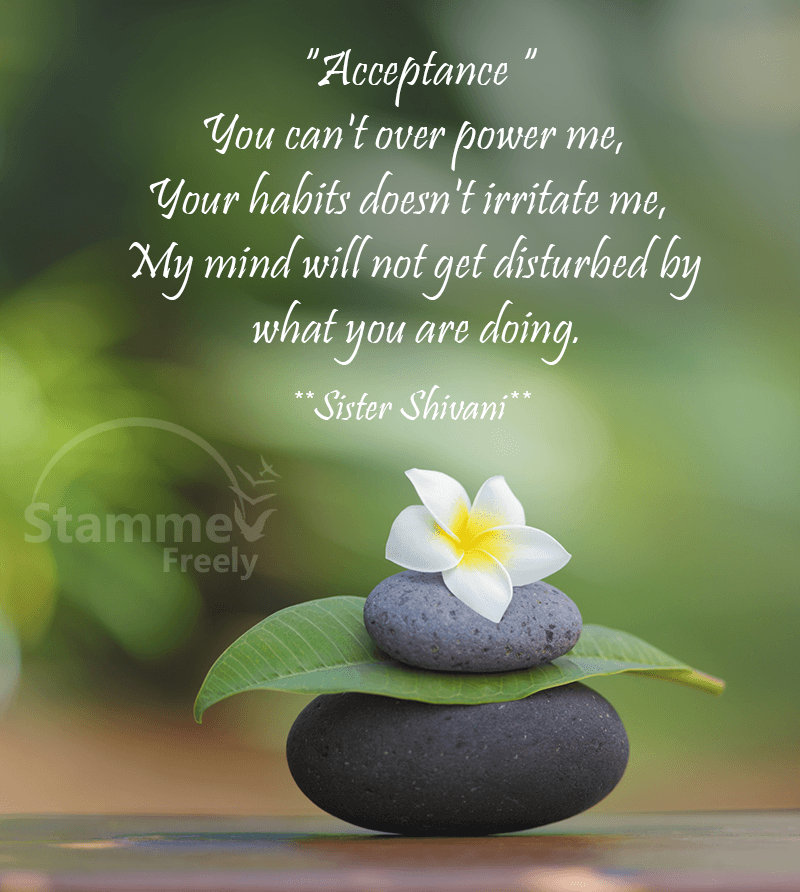 Related Articles
Sachin

, , Uncategorized, 6

---

I am in Nainital Highcourt. The Samadhan Collective of Human Rights advocates are helping us. The petition is final...
Monday July 22nd 2019

"My attitude is that if you push me towards something that you think is a weakness, then I will turn that perceived weakness into a strength." ~ Michael Jordan   Michael Jeffrey Jordan (February 17, 1963) A former American professional basketball player, … more
Online Conference
Whatsapp Groups
9823211467 (Harish), 9930693364 (Dhruv)
Interview? Presentation?
All time Popular
Categories
Archives