FIRST INDOOR MEETING of DELHI SHG AT HIMANCHAL BHAWAN, MANDI HOUSE
feel free to mail us info@stammer.in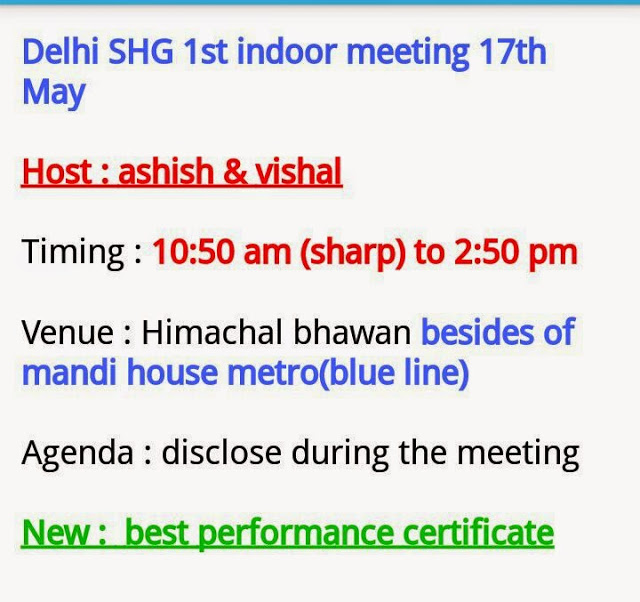 Related Articles
Sweta

, , Uncategorized, 1

---

On 1st June 2019, we had a online meeting with Sachin Sir. Charlies Challange video was discussed. The message...
Monday January 27th 2020

"The environment is in us, not outside of us. The trees are our lungs, the rivers our bloodstream, and what you do to the environment, ultimately, you do to yourself." ~ Ian Somerhalder … more
Online Conference
Whatsapp Groups
9823211467 (Harish), 9930693364 (Dhruv)
Interview? Presentation?
All time Popular
Categories
Archives