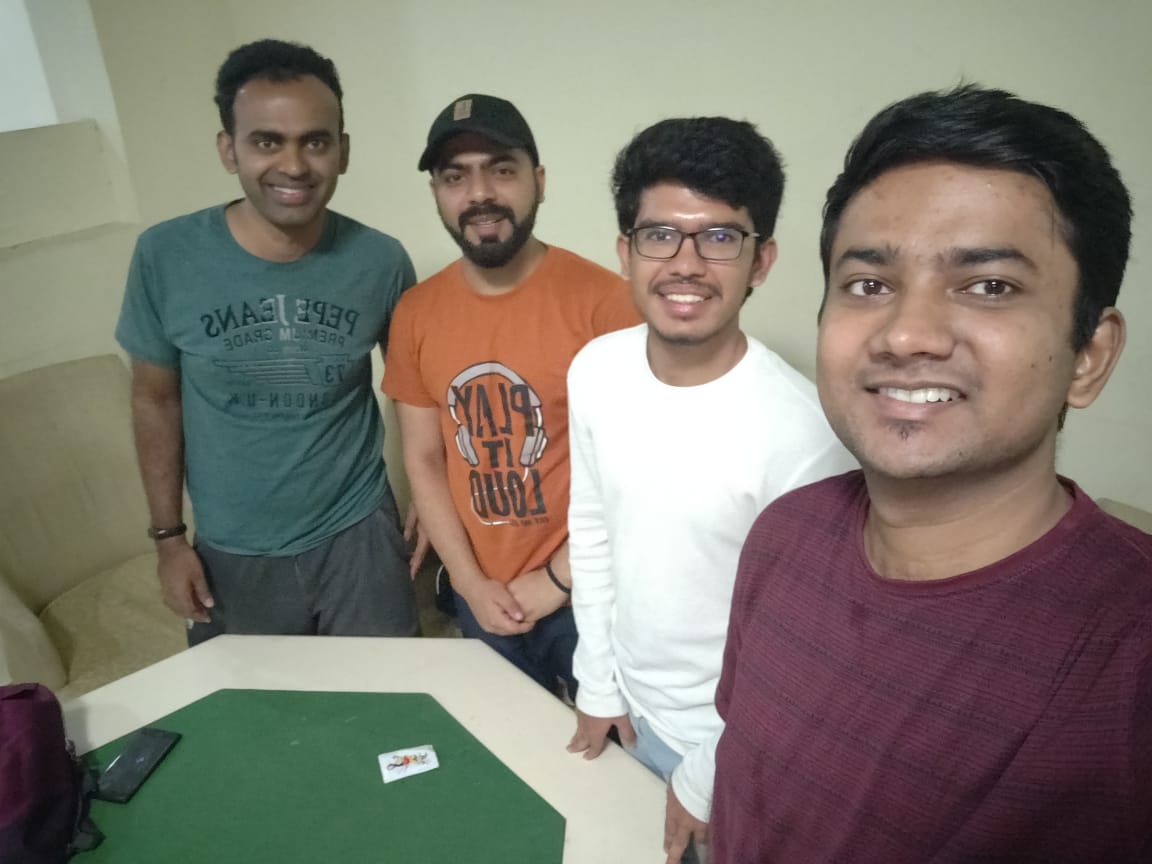 Hyderabad SHG
Date: 16th June
Location: Club House 1, Aparna Cyber Commune Nallagandla
The meeting started at 9:45 am Rajat, Aditya, Sharat and Jagdish attended today's meeting. The following activities were performed
1. Introductions. The practice was the goal here as everyone already knew one another 🙂
2. Guided meditation using the Headspace app.
3. Reading the chapter "Watching Your thoughts" from the TISA handbook Apna haath Jaganath followed by personal interpretation.
4. Impromptu Speech session on the following topics – India Pakistan ODI( Rajat ), Introspection on life at IIT ( Sharath ), View on the impact of AI/ML( Aditya ), Rising prices in Health/ Education sector.We wrapped up by 11:30 pm.
Next week plan:
Rajath will come up with Impromptu speech topics before the meeting.
Will add an Agenda item- To share 2 achievements in the last week.
Report By Aditya Agarwal.