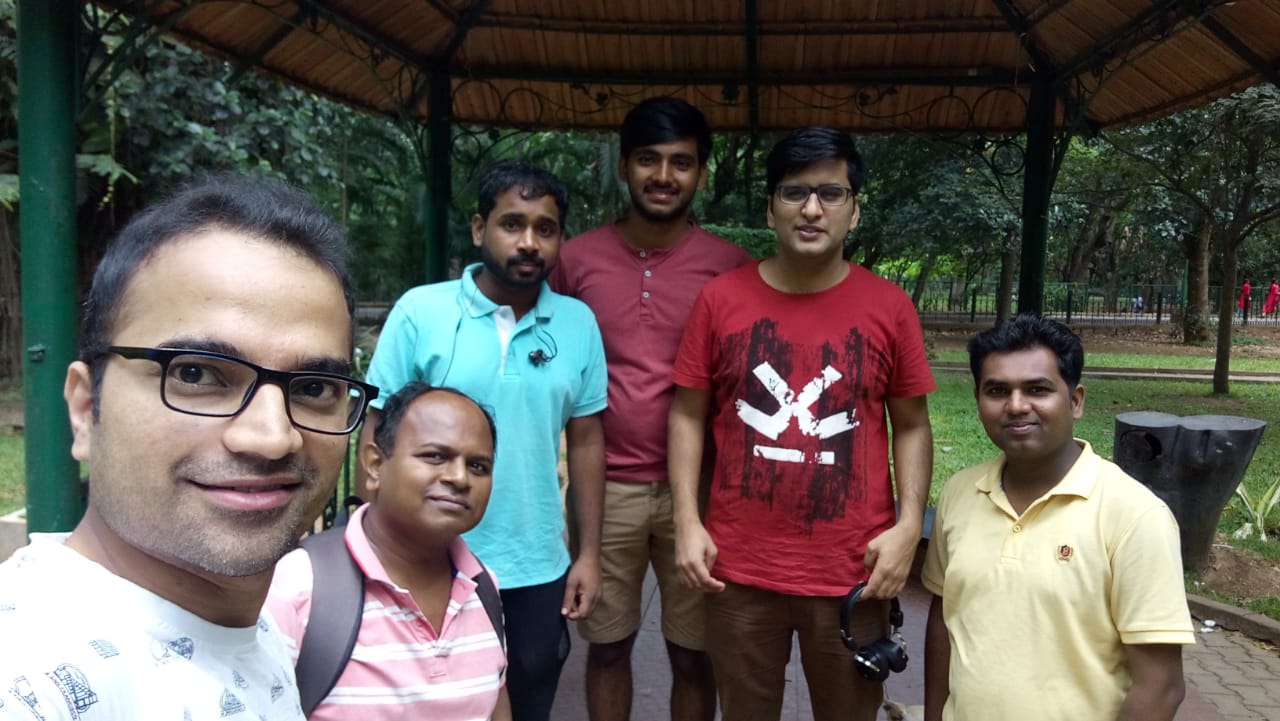 Attendees (L to R): Sudhanshu, Anna, Riju, Naveen, Amit, Rakesh.
Venue: Cubbon Park, near central library.
Time: 10 AM to 1 PM
Weather at Cubbon park today was quite pleasant with cool breeze and our regular small hut was occupied. This SHG meet was coordinated by Amit.
Initially we began with introduction round where we introduced ourselves, spoke about our respective professional experience, and answered the questions asked by fellow PWS.
Next round was impromptu talk round, in which we were given particular topic to speak, and we had to speak on that topic for 2 minutes. It was a nice experience talking about various subjects.
Next we were able to move into a small hut, and had various fun activities like story building.
We further moved into an experience sharing round. In this round we talked about stammering experiences, personal experience from past one week.
It was a great meet and finally we wrapped up the meeting with a selfie.
Contact nos. Annasaheb: 8105326178
Amit: 8890478476