After a long time on 17th September 2019 Patna SHG organized a meet through Video conferencing, hosted by Mohit Kumar on Zoom App.
Other members who participated were Dhiraj, Vijay and Ashutosh.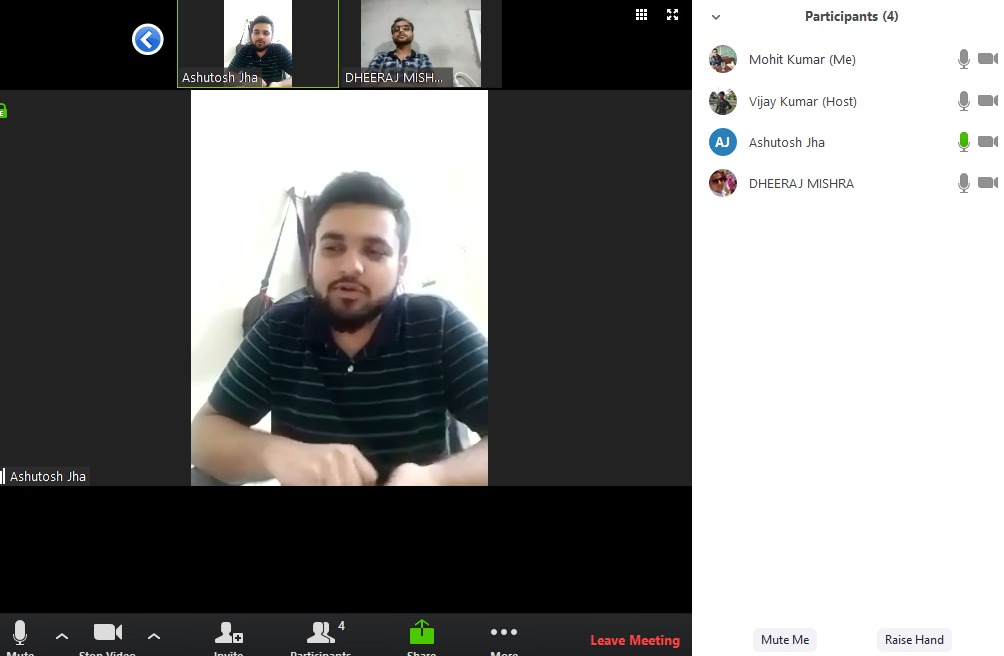 Meeting In Brief:-
We started with Introduction (1 Minute) followed by Breathing Exercise (with a special breathing technique shared by Mohit), Impromptu round, Personal experience sharing round, Experience from past one week, questionnaire round. At last, we evaluated each other with their positive and negative qualities.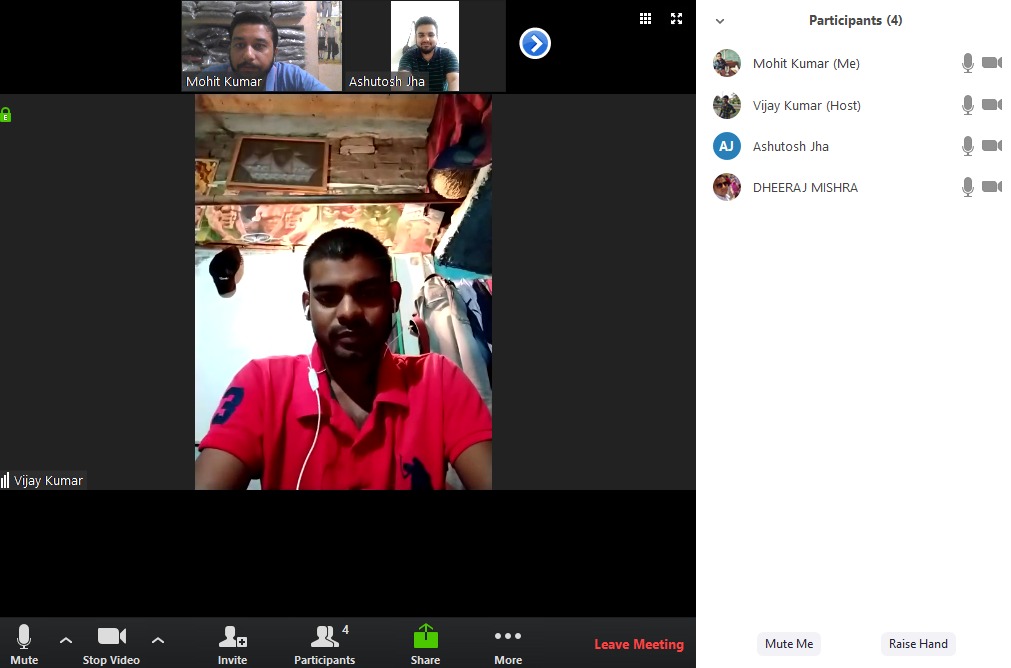 Let's Dive In:-
2 minutes speech by Mohit on "How navy seals stay calm & Relaxed under immense pressure ". It is a very effective breathing technique to stay calm under pressure situation. That technique name is "BOX TECHNIQUE".
Dheeraj,  Ashutosh and Vijay shared their experiences and techniques used by them like Gaaytri mantra and Yoga.
Mohit ensured everything goes inflow from beginning to end.
Key Note:
We have decisided to hold at least 2 video conferencing SHG meet every week.
Thank You Everyone For Participating
Everyone addressed their issues with each other and got support from remaining members. It was a pleasure meeting after so long time and we hope this will continue.
Everyone is enthusiastically looking forward to the next SHG meeting. We are sure current members will participate and some new members will join our meet. However, we need more dynamic PWS's to lead and make it more exciting and valuable and continue our SHG at the height.