I am Shailender, Anand Patel and Arun Kumar decided to meet ISBT to do a fruitful meeting. This was new location for all of us for meeting. We all meet in ISBT meto station inside. Then we visited to Kashmiri Gate ISBT complex. Anand Patel was amaze to watch cleanness and ambience of ISBT as its looking like airport complex. He visited few times in Anand Vihar ISBT and he was remembered the dirtiness of ISBT as he was amaze to watch that. There is plenty of staff who was cleaning the complex. First we drink tea in the restaurant located inside complex of ISBT. The tea is served in Kullar glass.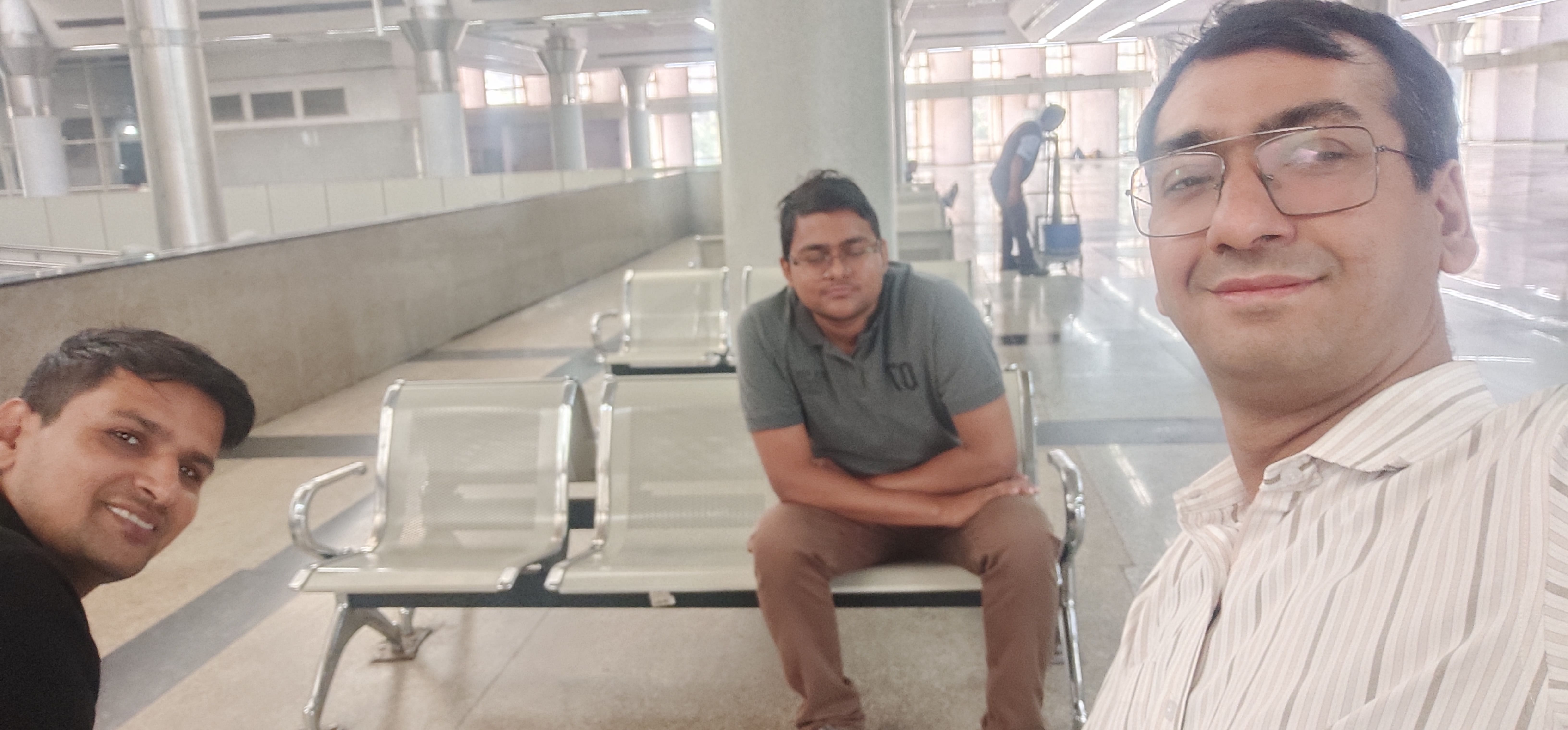 Then we decided to sit somewhere peaceful place and discuss few things about stammering. Anand Patel has plenty of questions related to stammering. Me and Arun Kumar meet plenty of times and discuss many things earlier. After half an hour discussions, we decided to do stranger talk and do stammering interviews.
First we choose local cleaning staff who was cleaning floor and discuss few things about stammering. Then we visited few passengers who was sitting on the bench inside complex may be waiting for their bus. In starting every body amaze why we are talking to them but when we explain why we doing this then they get easy. Then we decide some other task.
Then we visited nearby passage and stand in some distance and start discussing like we have make louder to speak each other and people passing us also listen little bit when they passing. We discuss few things in distance around for 20-25 minutes then we came from first floor to ground floor where bus stands for loading and unloading. First we eat few snacks and then we start roaming few inquiry counter to ask bus for Herbertpur. Then we also give few task to each other like do inquiry or ask address to that person etc.
Overall its good experience to meet few old friends in a new place explore and do stranger talk together.
Shailender Kumar Vinayak
9911659788