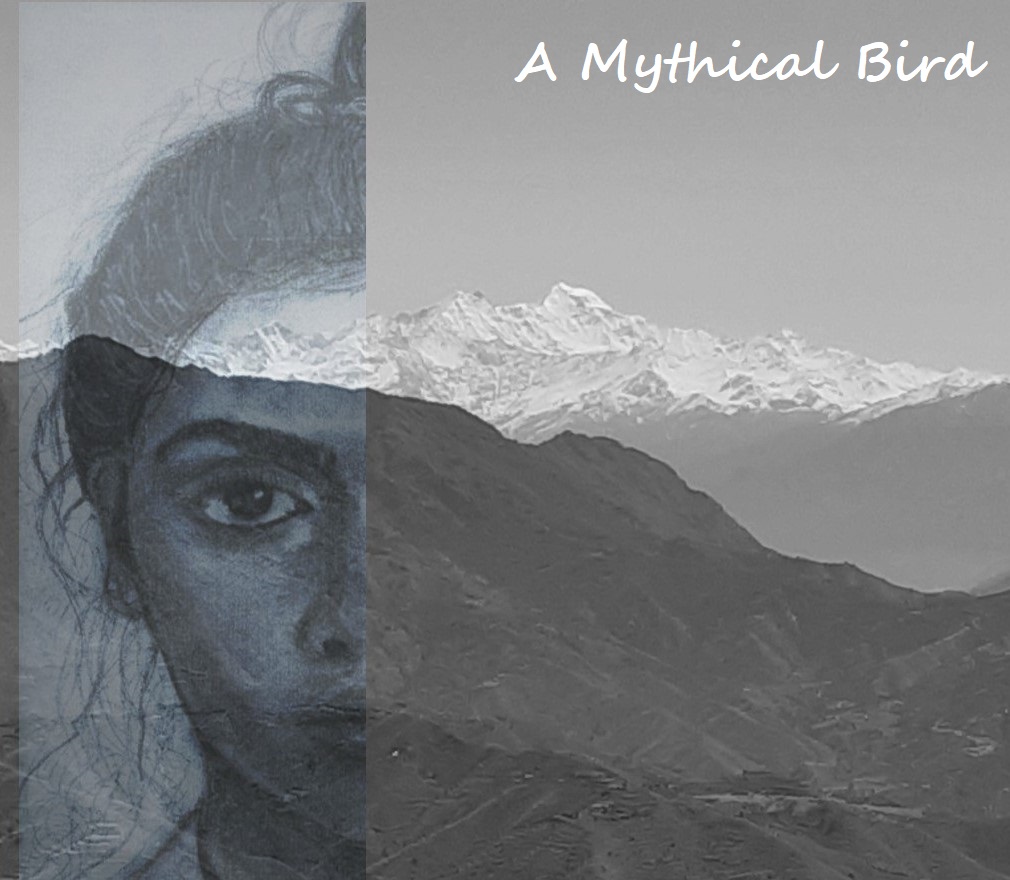 (A fiction based on the life of a lady doctor- Dr Arundhati, who joins a social work organization in the Himalayas and discovers that things are not what they appear to be… Ed.)
Prologue : The End
" Angular mind – angular body. You cant even support me well !"
She twisted her torso to ease herself but stopped mid movement : The leg below the beam was almost numb – but above and under, there was a soreness which peaked with sharp pain, every time she took a deep breath; No response from him except sliding out of his elbow – replaced by more of his rounded chest; Instinctively, both lowered their heads to the ground; Yet she could smell the burning cedar – and dust floating in the air. Apparently, rafters and ancient woodwork of the house, having been burnt, half of the first floor had collapsed in a rubble.
It was difficult to believe that she was going to lose her life – here, in remote mountains, after having taught so many villagers, how to save theirs; But isn't that the prize of "doing your own thing " in life – away from well trodden paths of society? As the hot fumes filled this first floor – whatever was left of it, her mind began wandering; It no more went into the narrow loop of a futile search for an escape – even if he could find an axe in this rambling rubble and even if both of them braced themselves for the desperate remedy… A hideous face peered at her from a dark corner; There was a vague resemblance to Bhagat – she thought uncomfortably of her last meeting with him and tried to blink the apparition away…
While his mind, receded into the dark recesses of his own fears – of the past that he had refused to live and confront, she relived her first journey to Gita Sadan, in Garhwal; That sunset, the clump of Deodars and a sudden bend in the road, which brought hidden jumble of brown buildings, against the backdrop of Chaukhamba massif, suddenly in the view.
Chapter one
A strange welcome
Their first meeting – her mind racing back to the earliest memories, as if for a gasp of fresh air..
" Tell her, whoever is this Lilawati or Kalawati – to meet Mata ji; Cant you see, I have no time even to die; Disturb me only when this place is on fire.."
Arun stopped in her tracks; The words were like a stone wall, which she had walked into. Obviously, said from behind a pile of papers and files, it was not meant for her to hear; Without realising she had followed Bhoopi – the front desk urchin, into these dark bowels of a rambling office. This was supposed to be the project office – from where she had received her invitation to join.
She couldn't help catching a glimpse of a balding brown face, above the files – eyes wide open in disbelief, shock and anger – as she heeled around quietly, to get out in the fresh air.
Moments later, she was trekking up to see Mata ji. The footpath looked more like a dry water course but through the oak branches, one could see snowy ranges to the north; Setting sun painted the whiteness of Chaukhamba with ever changing shades of lilac – while lower down, valleys began to look like a dark ocean.
The beautiful sunset was the only solace her disappointment knew that first day in Gita Sadan.
Gita Sadan
Mata ji met her in the pine grove, in front of her small cottage. An open round face – with deep lines on forehead and around the eyes – and a charming way of touching you, suddenly.
" Dr Arundhati, please dont mind; I've already heard of the 'welcome' you've received down below…Arun, let me call you that. Shekhar – one thing, has a terrible memory for names and secondly, being such a perfectionist, he must rewrite the whole of the quarterly report himself…Who can help him?" Her thin long fingers went up in the air – describing the fate of a man beyond redemption.
Tea was served right there – while they chatted – under pines.
Mata ji gently enquired about her family and her motives in coming so far from Gujarat. Apparently, something more than just love of nature was needed to work in a place like Garhwal. Arundhati braced herself once again.
Gita Sadan was a voluntary agency, working in this border district since the last half century. Infact, during the first non co-operation movement in the thirties, Vinoba was incarcerated here; Even less known, is the commentary he wrote on Gita, while living here. But that is how, this agency got its name, when a few enterprising women of the area decided to convert that nucleus into a social institution. Mata ji's family was one of them. At that time, it used to have a small forest rest house, in the middle of a dense mixed forest; Nearest village of Kuthalsain, five kilometres away was the end of the road, which branched off the main Badrinath route, at Peepalkoti.
" Things have changed a lot since those days.." Mata ji said wistfully, looking at the twinkling lights of the villages down in the valley.
Shekhar
Two days later, when Arun ran into Shekhar, she could see his embarrassment; the way his eyes kept moving away from hers; While he groped for her name, she noticed, doctor like, that he was left handed – the way he held the pen. Could it be a rare case of..?
" The name is Arundhati – the doctor you invited to come and see the place."
He was still turning her name over in his head – like a child rolling a hard boiled sweet in its mouth absentmindedly – searching for a way to remember it? Arun was amused.
" Simple enough to remember if you know the meaning – one who opposes not and shall not be opposed – from the Sanskrit root – Rudhyate."
Laughing, he raised his hands to stop her, " What the hell.. I am having a tough time remembering names, you want to tell me about Sanskrit roots as well !"
" You may call me Arun – granted; Easy to remember – if you can picture Arun Shourie as a transvestite – use this image to anchor the name.."
A second burst of laughter did the rounds. It did a world of good to his inscrutable visage – and his confidence.
But again, doctor like, Arun noted, that while his whole face lightened in mirth, his eyes didn't; They remained the same; Sad like a sheep's.. or a spaniel's ?
(More to follow; Let us know if you have liked it at info@stammer.in)