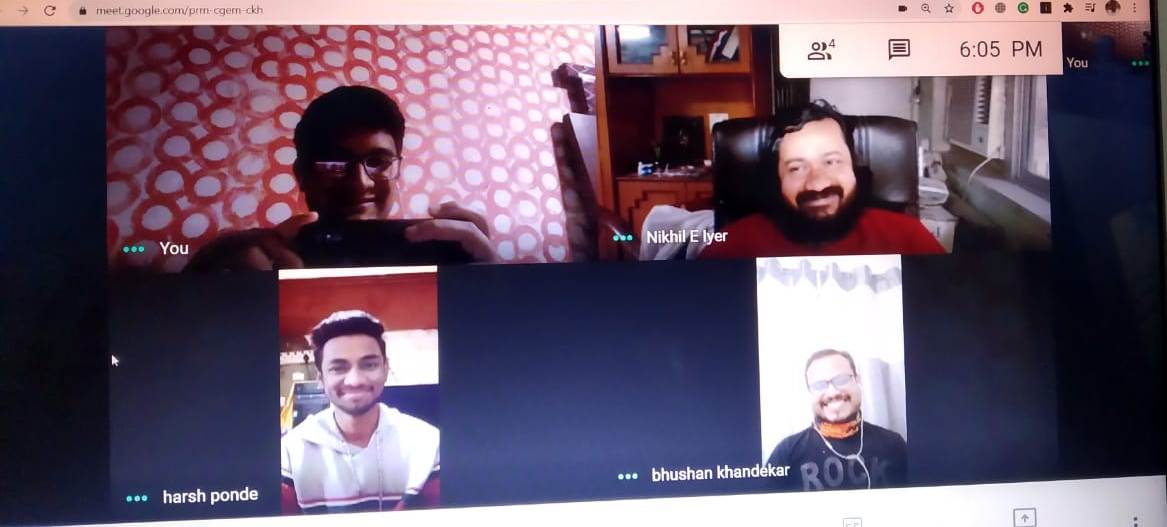 This was the brilliant session hosted by TISA SHG Nagpur. This TISA meeting is very well planned and perfectly executed. The meeting was organized in virtual mode.
The meet was attended by Nikhil Iyer, Harsh Ponde, Bhushan Khandekar, Sagar, Pranay Chavhan, and Rohil Zalke.
This meeting started with a brief introduction to the TISA group. How's the TISA group is working to make such a community of people who stammer(PWS).
I would like to elaborate on the practices which we had done. Firstly the "Bouncing Technique", which is very well explained by The Host Rohil Zalke followed by Nikhil Iyer. By using the Bouncing Technique all the group members gave their introduction. It's always a great thing to know about our people and much more appreciation given by others is really noticeable.
Secondly the "Prolongation Technique", which is a more helpful thing for a stammer. We all spelled out some sentences by using the Prolongation Technique. Thirdly the "Discussion" round, where everyone has to give their perspective on the given topic. There are such important aspects on some topic which is expressed by all, example like as opinion on Privatisation, views on IT industry also the beloved music how well that makes a difference in our life.
And lastly the QnA types, I should say more generally it's a "Chit-Chat round", where we all discussed our goals, apart from the introduction we also got to know about our lives.