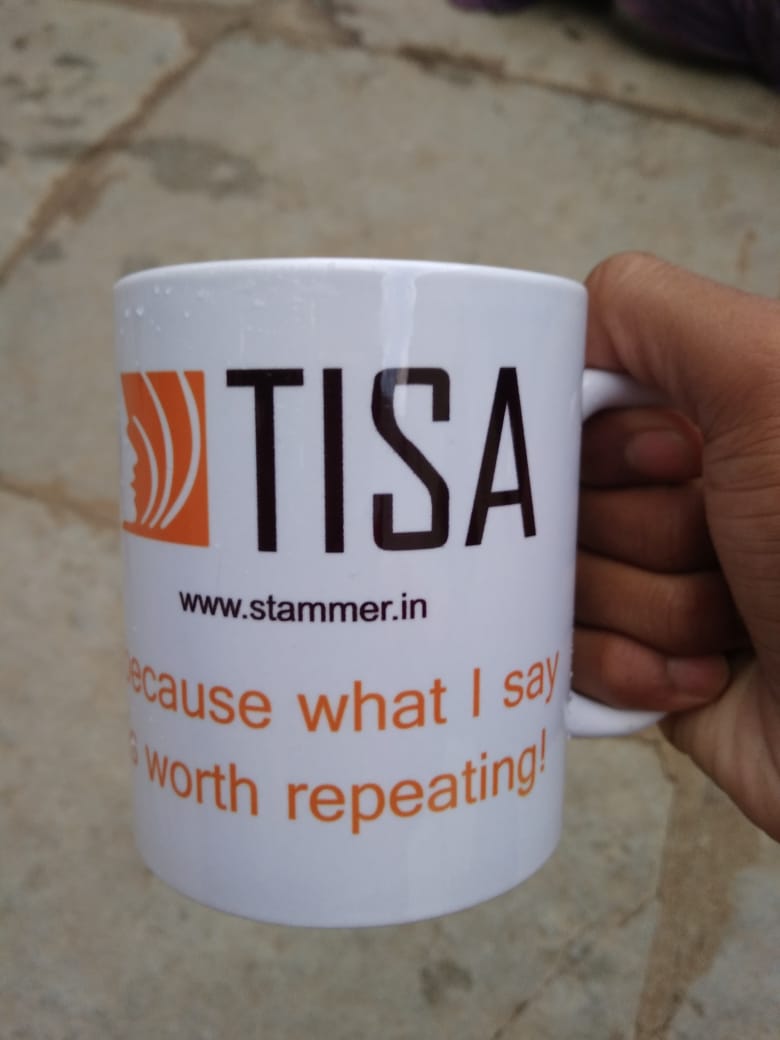 TISA offers many services freely: one on one as well as group based, physical or online. When a contribution is taken, it is for covering your board and lodge, plus any direct cost involved. Accounts are always shared publicly. These services have an overarching goal: to help a pws flower to her / his full potential by focusing on the LIFE itself, instead of speech alone. For ex., joining SHG not only helps you develop communication skills, but it also shapes you acquire leadership skills and social connect. See right- click on the heading to learn about our services.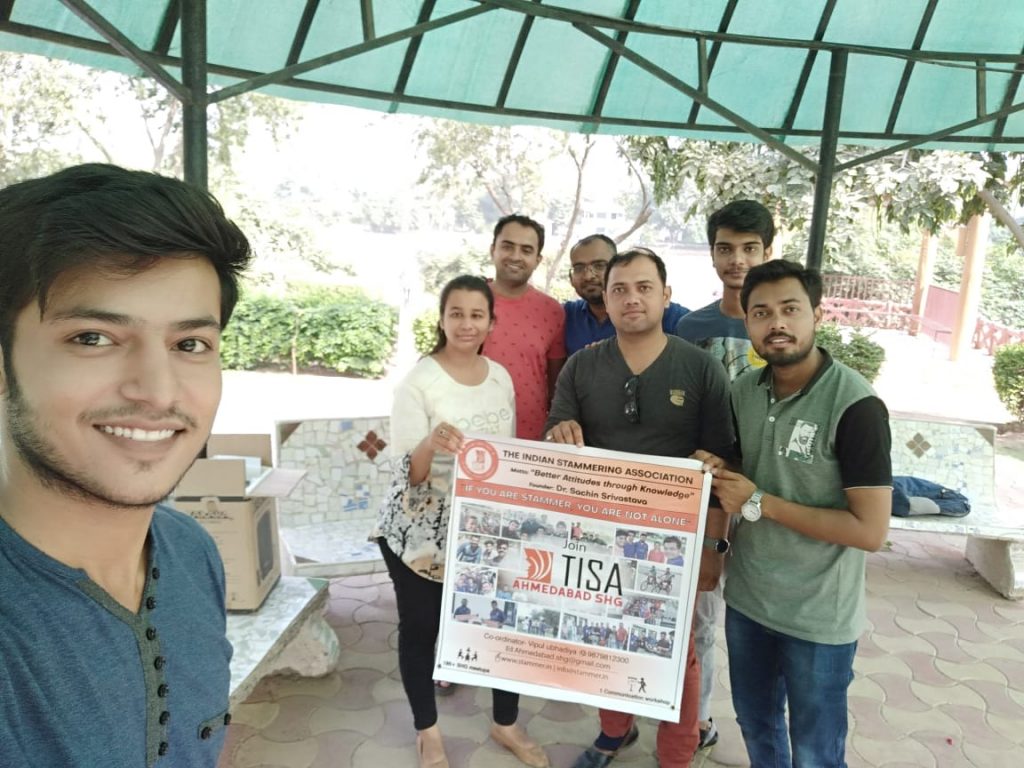 Mooc
This is a self paced, free online course, where you learn basics of self help in small chunks. You make lots of videos / record phone audios and get expert feedback about your overall communication. You learn techniques and how to practice them in different situations. You learn from other participants by seeing their videos and their feedback. Here is the feedback from the first batch of participants. Here are more details:
A self paced online free course
SHG
Self Help Groups: Run by volunteers, these groups meet in a public space, like park and are coordinated by an experienced volunteer. There is no fee. Only request is- dont use it to promote any paid service, gadget or unverified approach. Dont advise people how to speak. City wise Details (below).
Online Groups
We have recently switched to Telegram group to accomodate all members at national level. See the rules before you post. The best use of this group is to practice phone talk with others, who may be free. You can also practice English conversation, mock interview, cold call, share your presentation video and get feedback. Another important point to note: all hangouts, workshops, Conferences, online events are announced in THIS group. For many pws, it is a big emotional help to know that there are thousands like him or her around.
Hangouts
Covid brought many problems but it alo forced us to think innovatively. TISA is organising 1-2 hangout everyday, where you can get answers, learn and practice techniques and generally, have fun and a satisfying feeling of being connected with humanity. Most of these hangouts are hosted on Google meet or Skype, which can be accessed from any mobile handset. You just have to be punctual and speak when requested and keep your mic mute when not talking. To get the most out of these hangouts, you should come prepared, having thought about the topic and having browsed the link given in advance, if any. Attitude is everything.
And not to forget, you can learn mindfulness, Yoga, Pranayam  etc. on Sundays, from Soma, Dhruv and other practitioners in these hangouts.
Communication Workshop
TISA has formulated a three day workshop, outlining basic concepts and essential practices of self help: stammering interviews, longest stammering awards, stutter show and sharing our stories in a group. These are organized at a convenient central location of a region. Participants bear the cost of their board, lodge and venue charges. Here is the Siliguri workshop report, conducted in Feb. 2020.
Communication workshop, Herbertpur, 2013
Communication workshop, Herbertpur, 2014
Jaipur Workshop 2017
Siliguri Workshop, 2020
Herbertpur Workshop 2019
In recent years, we are conducting workshops on allied themes, like mindfulness, Emotional health etc.
Banglore workshop, 2019 (Looking Back to look forward)
Mindfulness Workshop, Herbertpur 2019
National Conference
In the winter of 2011, we, 45 pws, met in Bhubaneshwar, for the first time, against all odds. Because JP believed that a large national level gathering will convince pws that they are not alone and that living LIFE now with stammering- is any day better than waiting for a "cure" for ever. Since then, every year, we have met in ever increasing numbers and at diverse locations- talent show, side trips, presentations, great conversation- and jamming too. Women who stammer have also began joining in large numbers. Here is Bhopal 2019 NC report in Hindi (pdf).
Helpline
We have a help desk, which responds to calls for help, either through emails or over phone. Dr Satyendra Srivastava (aka sachin), a counselor and a social worker, based near Dehradun, is also available for free one on one sessions or through video conferencing. Peer counseling is based on the idea that an older pws, who has dealt with challenges of life successfully and is inclined to serve others selflessly can easily offer support and teach practical ways of self help to a pws in distress, often in a much more convincing manner than other ways. You can get in touch with us at info@stammer.in. Always share, a little background ( city, age, education, career, family details, therapy history and WHAT exactly you want from this consultation).
Creative Expressions
We write poetry, paint, tell stories, sing, dance.. besides stammering. Yes, we do lot of interesting things, especially after we step out of that obsession of finding fluency and Cure.
TISA encourages such expressions and tries to showcase them on our channels. Creativity is a natural channel for pain and suffering to flow through. You can look through such posts, using category filter "Creative expressions" on this page.
Here is a storyteller and a poet, Mohit Mudita Dwivedi, who recently participated in Bhopal NC.
हाँ मैं हकलाता हूँ 
Coaching/ Counseling
A group of senior pws, offer career counseling and other useful ideas to young pws in SHGs and in online sessions regularly. A large number of our members are from IT background, where requirements,  roles and technology is changing rapidly. These peer connections, beginning from TISA, are often helpful.
For young pws, when nothing works, TISA offers free personal coaching sessions at Herbertpur (near Dehradun), under supervision of Dr Satyendra Srivastava, a social worker and counselor. Here they get answers to their questions and get a chance to communication skills under challenging situations. This facility is for those who have been in touch with TISA for sometime and who have done the necessary homework by reading Apna Hath Jagannath and participating in Mooc. Here is a sharing from our last participants, Naresh Parihar, who spent some weeks in Herbertpur, during corona lockdown: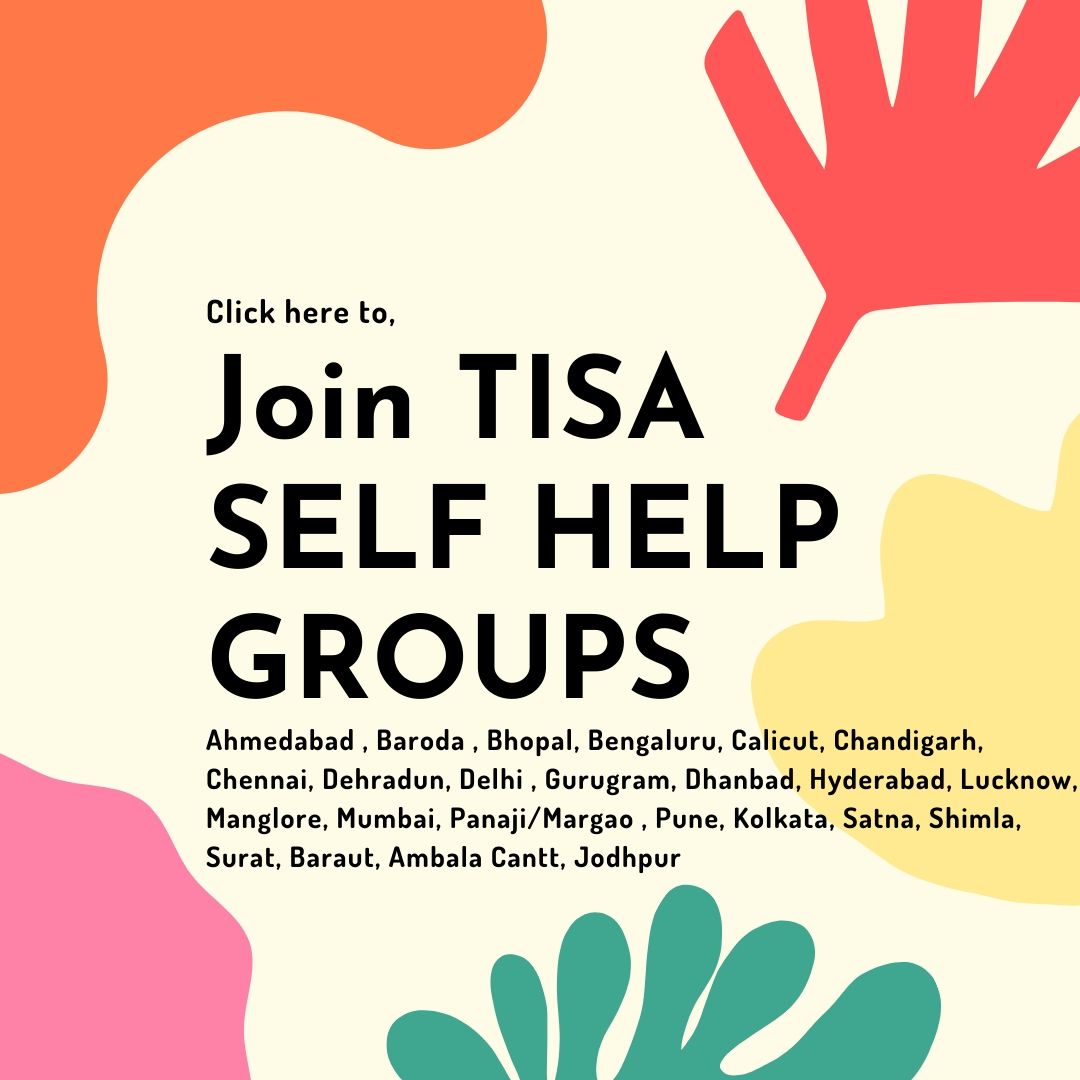 City wise SHG
If you are someone who stammers and live in a city mentioned below, feel free to contact the facilitator – they are all people who stammer, who are qualified by TISA to run SHGs. SHGs are free of charge.
Don't see your city listed here? Interested in starting your own SHG? Check "All Resources" page. OR Contact info@stammer.in
Ahmedabad SHG
Vipul Ubhadiya
09879812300
vipul_ubhadiya87@yahoo.com
Akola SHG
Akash kukreja
7249696209
Allahabad SHG
Vinay Tripathi
08874483583
tripathi.vinay397@gmail.com
Aligarh SHG
Sikandar Alam
8266917354
sikandar.131@gmail.com
Bangalore SHG
1) Sharath
7411090880
Email – sharathchandra1360@gmail.com
2) Nishil
9008416379
Email – nishil.shetty1@gmail.com
Bhiwani (Haryana) SHG
Umesh Rawat
umeshrawat1987@gmail.com
rawat_hi@yahoo.com
9813973747 , 8529982551
Bhopal SHG 
Avinash Gupta
8602493285, 9074241701
aviambey@gmail.com
Chandigarh SHG
Jasbir Sandhu
9915006377
sandhujasbir7@hotmail.com
Dhruva Kathuria
8968069221
kathuria.dhruva@gmail.com
Chennai SHG
Manimaran Velan
9884289989
manimaran57@gmail.com
Vinothkumar Krishnamoorthy
Mobile: +91 9840376928
Mail ID: sendamailtovinoth@gmail.com
Rahul Banerjee
Mobile : 09831200811
Mail ID : Rbanerjee548@gmail.com
For whatsapp : 07418139242
Dehradun
Mohit Dwivedi : Mob- 8057032220, 8272032220
Tushar Kukreja : Mob- 8272062864
Dayal Dhapola : Mob-9897424809
Email – dehradunshg@gmail.com
Delhi SHG
Jagbir Singh
9810550309
jags02101@gmail.com
http://www.meetup.com/TISA-Delhi/
Vishal Gupta
8447490753
vishal.gupta67@gmail.com
Faridabad (near Delhi)
Abhishek kr verma
9873492722
abhi.it.rgec@gmail.com
Goa SHG
Harish Usgaonker
9823211467
harishusgaonker@gmail.com
Herbertpur SHG (near Dehradun)
Pawan Rathore
9410187425
Hyderabad SHG 
Rajesh .V
cell:        96 76 82 0007
yahoo id: wanted2talk2u@yahoo.co.in
gmail id: rajesh.jaca@gmail.com
skype id: rajesh.jaca2
Ramu
+91 8143344240
Santosh
+91 9849396919
Indore SHG
Jitender
8463830682
IIT Dhanbad SHG
Sumit Kumar
90315 47349
Jammu SHG 
Rajesh Jandial
jandial1986@gmail.com
09858660917
Jaipur SHG
Ravi Kant Sharma
9461257111
ravikantsharma5651@gmail.com
Siddharth
7568555488
hearsid@gmail.com
Kolkata SHG
Amrit Singh,
9804557388, 8820818500
amritsingh888000@gmail.com
Kushal Batbyal
8981876099
batabyal.kushal@gmail.com
Kanpur SHG
Karan
8960075545
karanbaggs@gmail.com
Lucknow SHG 
Pramod Maurya
09450965710
pkmaurya_72@yahoo.in
Atul Singh Sainger
08765107712
Nimach & Mandsour SHG, M.P.
Sanjay Rathor
9827396355 / 8827154737
sanjay84rathor@gmail.com
Meerut SHG
Niraj Dixit
9412783111
Muradabad (UP)
Himanshu Kapoor
8755636066
Mumbai SHG
in Ghatkopar
Gaurav Dubey
9819721804
gaurav.d.1990@gmail.com
Kevin D'Souza
9702070743
kev.start1234@gmail.com
in IIT Bombay Kamal Yadav

7506144798
kamal.yadav@gmail.com
Nagpur (& Wardha)
Mr. Vikas @ 9458265221.
Manish Upadhyay.
m2mts.ngp@gmail.com
Neemach or Mandsor (MP)
Mr. Sanjay singh Rathore
09827396355
  
Patna
Suraj
surajcdeo85@gmail.com, 09835017356
Mohit
mohit04298@gmail.com, 07277478087

Pune SHG
Amol Karale
amolkarale9763@gmail.com
9763951322
Vishal Yewale
vish.yewale22@gmail.com
8421452724
Mitul Panchal
mits4u3@gmail.com
Roorkee SHG
Mukesh
08909670580
Satna, Madhya Pradesh
Amit Singh Kushwah,
Mobile No. 09300939758
amitsk68@gmail.com
Shimla, Himachal Pradesh
Abhishek
abhikumar.bsnl@gmail.com
9418002112
If any other SHG is running on Self help principles, please give information, it will be updated.
(Volunteers, BIG thank you for updating this list)
How to start SHG
You can start a new SHG in your town, where you work OR online (whatsapp, Mobile phone group, Google Hangouts, Skype etc.). But to begin, it needs some courage and commitment. You must learn as much as you can, by going through the resources listed here, so that you can help others in practical ways. Attending couple of sessions in some other SHG may help greatly. Genuine friendship and mentoring is the best gift you can give to the other pws.  In the process, your own growth is ensured.
Facilitation Skills
To coordinate a SHG session week after week, you need to be good at researching and generating new ideas for activities, themes and exercises. You also have to be a good facilitator- asking questions, listening attentively and with empathy, challenging assumptions etc: With practice, you can become that 'cool dude' who speaks little but makes sure that participants are deeply involved and learn something new and challenging in the process, in every session. Various skills involved are introduced in this documentary below. Obviously you need to learn a lot MORE, to teach others a little. So browse the resource section above frequently- especially self help manual ((pdf: Hindi, English). Research on internet, talk to friends, above all – be open to learning.
MOOC : JOIN & ACT
You can join and leave the mooc anytime. But you should try to finish it in 2-3 months. Look at submission from other students. Get ideas and inspiration. And get going. There is no cure for lethargy but ACTION. After you have made the video as a core task, look at it a few times. Ask: what can I change? Why? How? Once you become AWARE of your blocks and tics, change will begin. More:
A self Paced online free course
Kumbh Mela
National Conference is a popular event- like a Kumbh Mela, where many new members come in touch with one another and with our approach based on talking openly about stammering and learning to focus on the big picture- content and communication. Besides, meeting others fulfills a deep social need which helps us flourish. NC is organized by a self help group which has been functioning well for some years, because it involves considerable effort and coordination.