A team of volunteers and Transfluencers. (BTW, what is transfluency? Stammering is neither dysfluency, nor fluency. Beyond such binary, it is a different manner of speaking and hence we choose to call it Transfluency, ie. transcending such narrow definitions. more)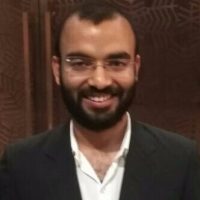 Vikas Ranga
Vikas Ranga is co-founder & CEO at Hypothizer. An IIT Roorkee alum, he also started Kartavya Roorkee Chapter to provide quality education to underprivileged children. He is passionate about entrepreneurship, tech products, acceptance, traveling, meditation and healthy diets. He believes in do what you love doing. (more).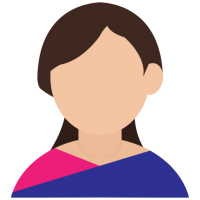 Dr. Sweta Ruparel
A doctor by profession, Dr. Sweta Ruparel is also passionate about community work and issues. Presently drives the TISA MOOC along with Dr. Sachin, she is an integral part of the TISA Women's Wing.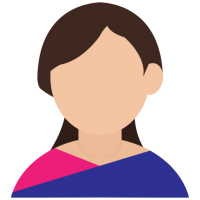 Aashima Gogia
Aashima Gogia is an economics researcher by profession. A Delhi University alumnus, who initiated Youth Empowerment Foundation, India chapter to provide quality education and impart necessary skill set to underprivileged children. She is passionate about data analytics, adventure sports, acceptance, meditation, nutrition and epilepsy awareness. She believes in learning by doing. (More)
Shivank Menon
Shivank has volunteered with TISA in a variety of roles since 2019: helping us organise Online National Conference, many workshops and MOOCs, maintaining and updating this website among others. He, at a young age, has been able to work his way out of a little brush with stammering. Having learned his lesson, he decided to help others who stammer as a volunteer. He lives in Mumbai, pursues many interests besides studies – and excels at Western Classical Music- plays Piano like a pro! His original composition "Poeme Mélancolique"had more than 3 million view on YouTube! We celebrate  our youngest volunteer and his amazing talent- and wish him all the best! (more about Shivank)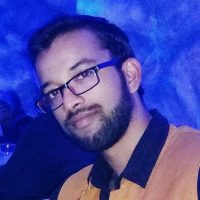 Vishal Gupta
Vishal has been associated with TISA from last 6.5 years  and its been a very healthy journey for him. He is available to help those who have any sort of problems, queries or need stammering related counseling in personal life, married life and career. Contact Vishal, and he will be there to listen, guide and connect you to others to help you get started with a wonderful journey of acceptance and self-help. (More)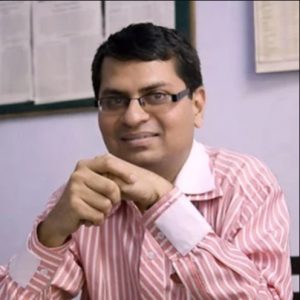 (Late) Dr Akash Acharya
A social scientist, a teacher and a dear friend: He will always be missed by us. (Condolences from Harish, Condolences from Manish K Rami)
Tisa Story
TISA began as a spontaneous and indigenous self help movement run by volunteers around 2007, initially online.  Here is a brief description of complex events (Tisa story).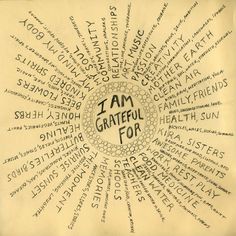 Thank you
Many gratuitous events and kind people have helped us in last two decades – too many to be recounted, but still we have tried our best below.
Our Deepest Gratitude
Many thanks to Dr Pradeep (Samagra Trust, Dehradun). Samagra was the place where most of us met in the early years – 2006 to 2009, when idea of self-help took roots. Dr Alok (Medicasynegie, Kolkata) has offered valuable help constantly: Medicasynergie hosted our Communication workshop in April 2010. SMTA, Vikasnagar hosted our first workshop in Jan 2010. Herbertpur Christian Hospital and Anugrah have supported many of our workshops and events.
Thanks to many media person also, who have helped and spread the word. Much thanks to many other institutions and individuals: Dr. Farida D'Silva Dias, YMCA, Goa. Dr Noura Embabi (SPEAK). Many thanks to all the SHGs, volunteers, friends. Thanks to Dipesh, Abhinav, Dhruv (SPEAK) and Vishal who volunteered to set up this website. Our gratitude to Dr Akash Acharya, Mr Viren Gandhi, Mr Virendra Shirse, Mr Jasbir Sandhu and Mr Pramod (Chandigarh) too, who have supported TISA from the very beginning.
Finally, Sachin wishes to express his deepest gratitude to Sri Chandraswami Udasin ji of Dumet– the silent saint of Yamuna valley, whose blessings got the ball rolling sometime in 2004; who emphasised that selfless service is a limb of Yoga; who convinced us through his life that a deeper communication can happen without words. He sincerely thanks Br Ananta Chetan too, for his valuable feedback, encouragement and precious company (Talk the walk).
Many more friends who have jumped in from time to time- and offered immense help: Yaadgar, Raja Poladi, Romi Arora, Ravindra Sonsurkar, many friends in Chennai, Herbertpur, Pune, Mumbai, Chandigarh, Delhi, Banglore, Hyderabad and so on…
Our families and friends who have encouraged us on, even when they had no clue and were worried!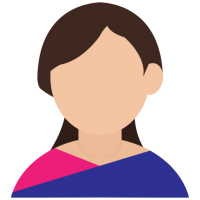 Shilpa Sagwal
A scientist by profession and wanderer by nature, she joined TISA in 2013 and since then, working towards the cause of including women who stammer on the map. She loves to read and is always looking for book recommendations. Feel free to drop a message and she will be in touch!!

2016 Goa National Conference