Dear All,
This post was long due! But without any further ado, let me share something that makes me very happy. Let us all join in welcoming Nikhil Iyer into his new responsibility with TISA, as the National Coordinator. Nikhil will be playing a significant role in running TISA as an organization, participating in key decisions to take this self-help movement ahead and ensuring the TISA core values are adhered to, and touch more PWS in coming years.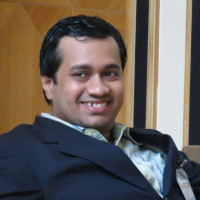 Nikhil has been part of Tisa since 2013. He started his journey from the Mumbai SHG and resumed as the Mumbai SHG Coordinator after Dhruv had to move to the USA. He ably hosted various SHG meetings in Mumbai – Both online & offline along with the great support of Vishal Mishra. Through SHG meetings, Nikhil, not only worked on his personal and professional growth, he helped many others in overcoming the stammering mindset, created more leaders, and headed many initiatives in TISA.
With the pandemic, Nikhil rose to the occasion and spearheaded TISA online activities with Hangouts, Arts & Drama, Mock Interviews and many more. His enthusiasm saw TISA becoming more vibrant during the pandemic days and converting challenges into opportunities.
The TISA National Conference, the annual event is the most awaited event in TISA. During the prevailing pandemic, we had to organize virtual NC in 2020 and 2021. Nikhil led the organizing team of both the virtual conferences and along with the support from volunteers across the country, the Virtual NCs in 2020 and 2021 was a huge success! In May 2022, he took the role of the Asst. National Coordinator and showed exceptional leadership qualities and a profound understanding of TISA foundations.
Nikhil Iyer, is an IT Professional and a Banker. He loves singing, listening to retro Hindi songs, making new friends, and writing Urdu poems. He is passionate about researching old Hindi film songs and analyzing the musical nuances like the language of lyrics, the Raagas, various singing styles of the singers etc. Some of his works have been used in and published in books like O P Nayyar King of Melody by Lata Jagtiani and Laxmikant Pyarelal book by Ajay Poundarik. He also writes his own blogs and also published many statistics on famous personalities of the Indian Film Industry on his blog (Read here). Some day, he dreams of writing his own book based on the ocean of knowledge he has on the subject purely based on the organic research he has conducted. He is also running his YouTube channel in which he talks about Stammering, Bollywood songs, lyricists, and singers, and sometimes sings himself (Watch Here).
Note by Dr. Sachin Srivastava, Founder of TISA: 
My first memory of Nikhil is when we met in Mumbai Communication Workshop in 2015. He seemed energetic, thoughtful, and full of good cheer. I was amazed when he gave me all the details of one of the old Hindi songs I was trying to recall. I love old songs. I did not expect anyone of his generation to care about a Talat Mehmood song from 1960s – much less research about it and share all the details. Very unusual interest and talent. In subsequent years, I saw him flourishing into an excellent human being who can communicate, inspire, spot talent, problem-solve, and lead his group. TISA will bloom under his leadership. May God bless him with all the wisdom, patience, and success.
Note by Harish Usgaonker, Former National Coordinator & Member of TISA Core Team: 
My earliest memory of Nikhil is during the Friend's Conference organized by Mumbai SHG in 2015 at Somaiya Institute. I was talking about the attitude of acceptance, showing a few clips from the documentary "The Unspeakable", and here was a bright boy right on the first row in the audience raising his hand and asking very relevant questions. He was asking questions about Voluntary Stuttering, practicing in different languages, what should we ask etc. All the questions were about getting out and how to do it correctly on the streets. He was stuttering openly in front of the crowd and showing no signs of guilt or embarrassment. He was the loudest at the venue, and as I returned from that event, Nikhil Iyer- the bright new boy of Mumbai SHG was a very prominent part of the memories I was carrying. He has come a long way since then, exhibiting enormous courage. There is so much to learn from him!
Let us all cooperate and support him in his new role. Wishing Nikhil Iyer, the very best for his new role as Asst. National Coordinator of TISA!