Kudos to Dipankar Gogoi, who took the first step in forming the Assam SHG group when he created the Assam SHG forum (https://stammer.in/self-help-groups/assam/) in 2016  . Thanks to Satyajit Barman, Diganta Deka and Dipankar Gogoi who took the initiative to form a whatapp group with the idea to connect with fellow pws(people who stammer) in Assam. Currently the group has 16 members. But no SHG meeting took place as the members are from different places and based out of Guwahati.
But the D-Day came when members of the group decided to finally conduct the first SHG meeting in Guwahati on 19th January, 2020. It was not easy as members keen to join the meeting stayed out of Guwahati. The meeting was attended by Ravi Kumar, Anupam Swargiary, Jonali Das. Ravi had to travel good 28km and Anupam 56km to come for the meeting. The meeting was coordinated by me.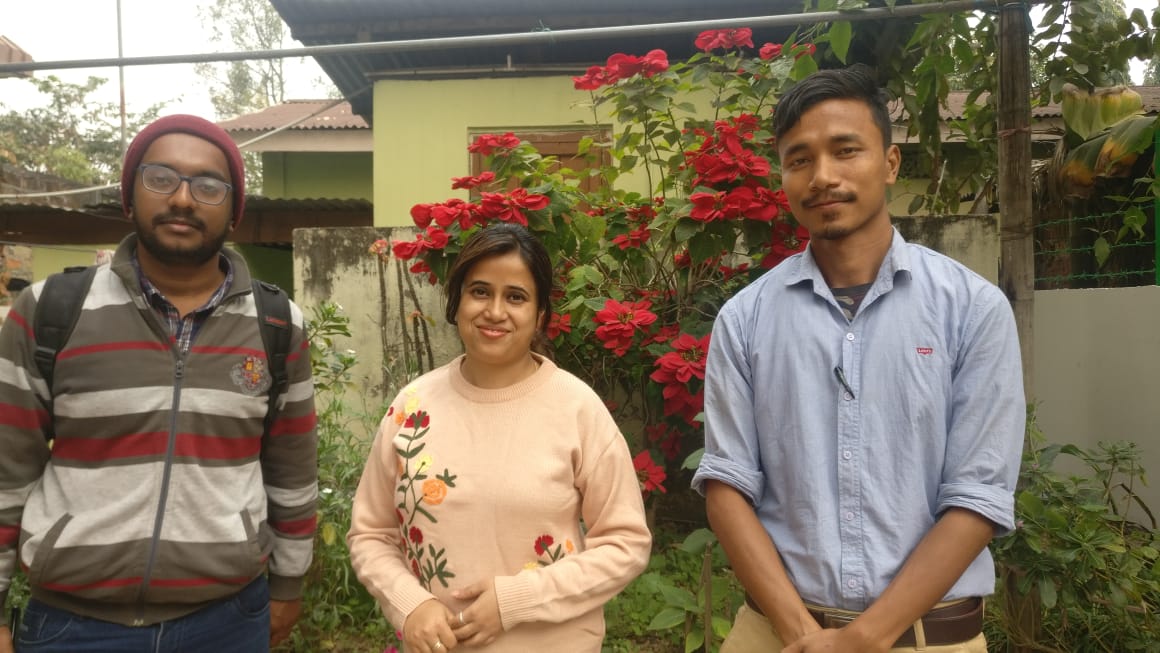 How SHG meeting is conducted:
The meeting was started by explaining in brief how a SHG meeting is usually conducted. Any member of TISA can volunteer to co-ordinate a SHG meeting. The coordinator of the meeting have to organize activities with the idea to challenge participants communication skill and facilitate members to speak without any inhibitions.
General rules of a meeting:
Respect each other opinions, listen carefully and do not complete other sentences. Let participants stammer freely.
Better to avoid topics on sex , religion and politics.
Keep your phone in silent mode.
If taken in a broader sense, SHG meeting serves in three ways:
A platform to improve one's oratory skills. Members can give speeches, tell stories, narrate poems etc.
A therapy session : There is a different level of comfort in sharing our pain with people who have actually gone through that pain and understands our problem totally.
Mini social gathering : Through these meetings we can make a stranger our friend and use this meetings as an opportunity to meet new people.
Participants introduction and experience sharing: We introduced ourselves and shared our experiences regarding stammering till date.
Extempore speech: Next was extempore speech round. Ravi spoke on "What is his most prized possession? " and Anupam 's topic was "What makes him smile ?".
Discussion on "Elements of a good communication" : We shared our views as to what factors we can include in our communication  so that we can enhance our communication skills. We discussed the concept of non-violent communication advocated by author Marshall B. Rosenberg in his book "Nonviolent Communication : A Language of Life".
We concluded our meeting by discussing how we can make pws(s) of Assam become part of TISA and benefit from it. Since members are few now and people are staying in different places , having weekly skype/hangout calls  is a viable option. We decided to distribute TISA pamphlets (shared by Harish) in schools/colleges, wherever feasible.
We listened to the audio message sent to us by Harish Usgaonker. He emphasized that we need to first get over our stammering mindset and wished us good luck.
After enjoying a small snack with hot chai we said good bye to each other 😊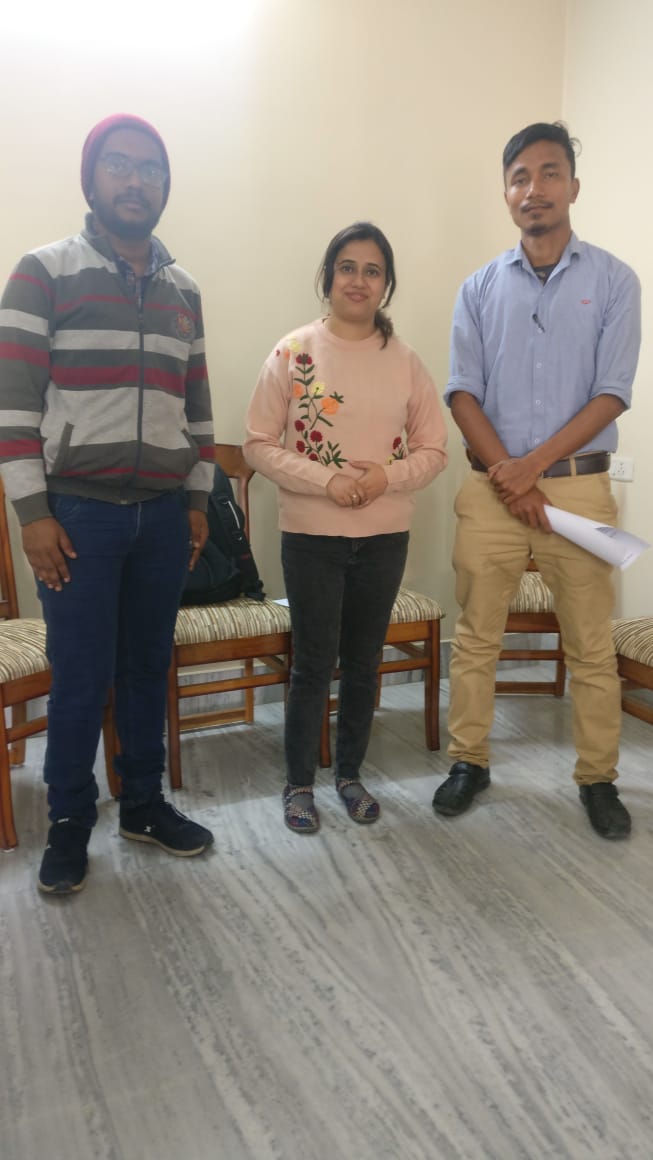 Written by -Jonali Das