The day was warm while the Sun was playing hide and seek with the Bengaluru cloud as usual. Vehicles were moving and People were jogging as usual. Beautiful Cubbon park was offering its greenery to all its visitor as usual. But at the heart of Cubbon park, there was nothing as usual. The big hut, which has hosted many SHG meetings in the past, was looking to host one more SHG meeting with open arms. This meeting was not usual, because it was happening after a gap of a long time.
We have planned to start our meeting by 10 am, but Sunday morning makes everyone lazy :). So we are gathered by 10.30 am and then start the meeting by 10.45 am. The agenda was to make it as casual as possible so that we can get more opportunities to know each other. That's why we have agreed on two rounds i.e. introduction and the benefits of SHG and the things we can do to improve it. We were excited to speak ourselves out in front of our fellow members. Though this time we have missed our four-legged friends. A new member(Bhavishya) has joined us. We wrapped the meeting by 12.30 pm.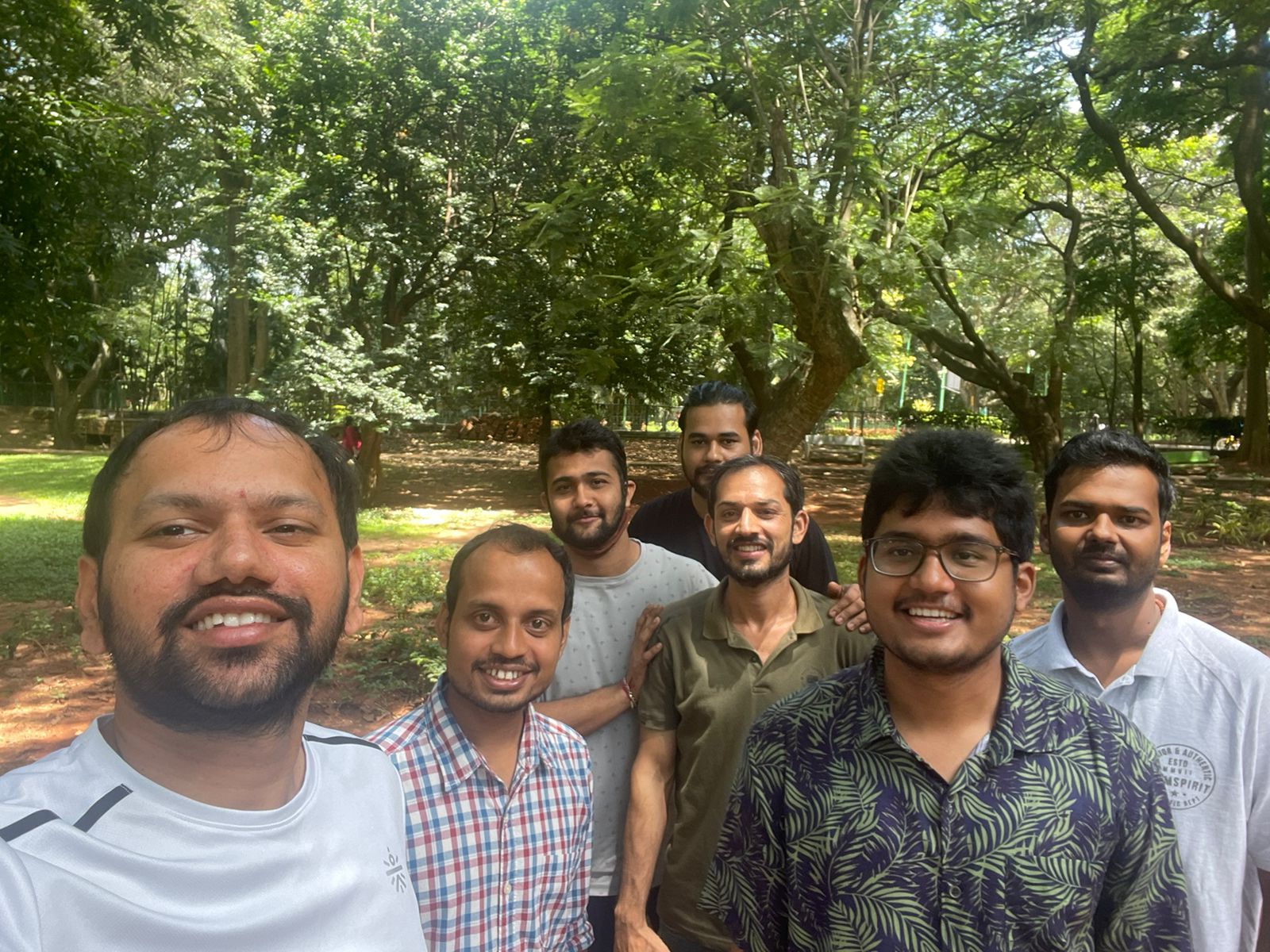 Though the meeting happened with less activity, it was filled with excitement and happiness to meet each other mostly after Covid. The main aim was to start the ball rolling and continue with the regular SHG meetings.
Once, Francis Bacon wrote:
"Reading maketh a  full man, conference a ready man and writing an exact man".
Online platforms are good and helped a lot during the Covid period but it cannot replace offline meetings. We felt that we should organize offline meetings more often whenever possible but with precautions. After all, we are social animals.