Dear All,
This post was long due! But without any further ado, let me share something that makes me very happy. Let us all join in welcoming Nikhil Iyer into his new responsibility with TISA, as the Asst. National Coordinator. Nikhil will be playing a significant role in running TISA as an organization, participating in key decisions to take this self-help movement ahead and ensuring the TISA core values are adhered to, and touch more PWS in coming years.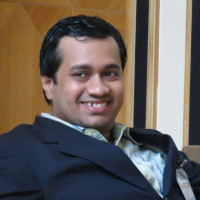 Nikhil has been part of Tisa since 2013. He started his journey from the Mumbai SHG and resumed as the Mumbai SHG Coordinator after Dhruv had to move to the USA. He ably hosted various SHG meetings in Mumbai – Both online & offline along with the great support of Vishal Mishra. Through SHG meetings, Nikhil, not only worked on his personal and professional growth, he helped many others in overcoming the stammering mindset, created more leaders, and headed many initiatives in TISA.
With the pandemic, Nikhil rose to the occasion and spearheaded TISA online activities with Hangouts, Arts & Drama, Mock Interviews and many more. His enthusiasm saw TISA becoming more vibrant during the pandemic days and converting challenges into opportunities.
The TISA National Conference, the annual event is the most awaited event in TISA. During the prevailing pandemic, we had to organize virtual NC in 2020 and 2021. Nikhil led the organizing team of both the virtual conferences and along with the support from the volunteers across the country, the Virtual NCs in 2020 and 2021 were a huge success!
Nikhil Iyer, is an IT Professional and a Banker. He loves singing, listening to retro Hindi songs, making new friends, writing Urdu poems. He is passionate about researching old Hindi film songs and analyze the musical nuances like the language of lyrics, the Raagas, various singing styles of the singers etc. Some of his works have been used in and published in books like O P Nayyar King of Melody by Lata Jagtiani and Laxmikant Pyarelal book by Ajay Poundarik. He also writes his own blogs and also published many statistics on famous personalities of the Indian Film Industry on his blog (Read here). He is also running his YouTube channel in which he talks about Stammering, Bollywood songs, lyricists, singers and sometimes sings himself (Watch Here).
Let us all cooperate and support him in his new role. Wishing Nikhil Iyer, the very best for his new role as Asst. National Coordinator of TISA!