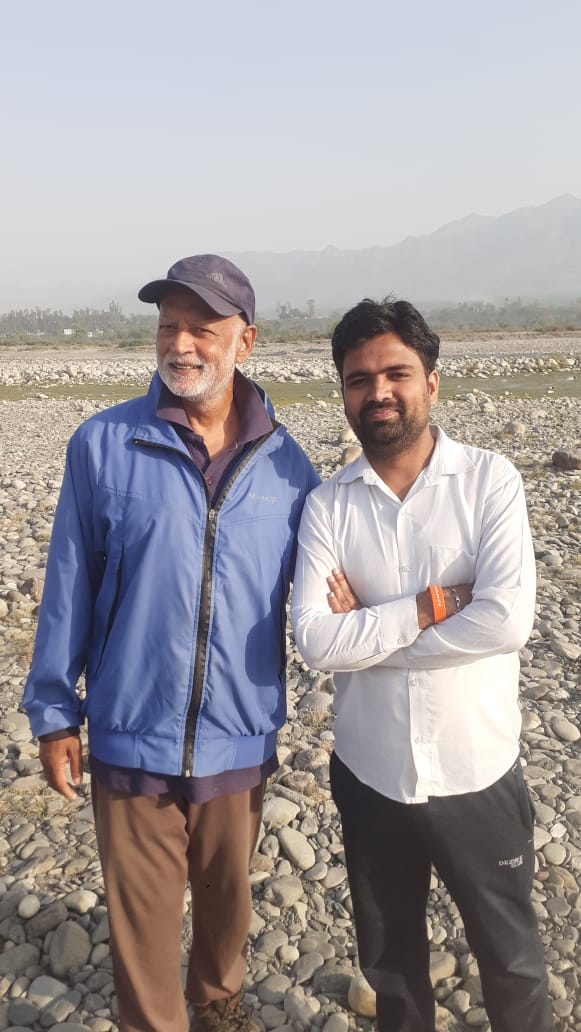 Hello! I'm Mayank Mathur (A Stammer). For finding my Stammering Solution, I joined TISA 3 months before i.e. 7 March 2022.
I learned from TISA in a Five-Step method to deal with stammering, which is as follows: 
First Step– I deal my stammering with basic like- Talk on phone, Meditation, Breathing Exercise… etc.
Second Step – Joining SHG Delhi outdoor meeting on date 27 March 2022. Where I meet Mr. Afjal Khan (Nowadays he organized Delhi SHG meeting) & Mr. Sarthak Oberoi (Nowadays he is working on TOPG as a faculty) both person are awesome personality and good confidence.
In this SHG meeting some excitement meeting organized like– Metro Activity, Bus Activity, Strangers talk…etc.
Third Step – Joining TOPG course. TOPG is a 21-day course organized by TISA founder Sachin Sir. As I joined on date 15 April 2022.
Fourth Step– Joining Vikash Nagar Workshop 22 to 24 April. In this workshop only Five member Participate. From this workshop I learned lot of things regarding my stammering and Build inside confidence which feeling is not express in words.
Fifth Step- To be join #Delhiworkshop as Volunteer.
So…. From First to Fourth step I am only learner i.e. student but in Fifth step I will both learner and Volunteer.
Thus As a Volunteer, I feel proud and my Excitement level is very High… Because in this workshop above 25 person registration done.
I strongly believed that A stammer having clean heart so he do anything  and has power to change the world like- Hrithik Roshan, Joe Biden….etc
Delhi hai dill Walo ki.. 
My Excitement level is high What about you……..?
TISA DELHI WORKSHOP is being organized on: 25th & 26th June 2022. Coordinated by – Mr. Afjal Khan (7210695048) – Mr. Shailender (911659788)
Thanks from Heart
Mayank Mathur