Hello friends, I am Satyam Singh ,a PWS from Surat Gujarat. I am going to share a short story about my journey to enter in India's one of most prestigious job in State Bank of India (India's Largest Public Sector Bank).
Introducing myself, My name is Satyam Singh and I am basically from Gorakhpur U.P, born and raised in Surat Gujarat. I am 25 years old, an Engineering Graduate in Electrical Engineering in 2017 and working in BFSI sector since 3 years. I am eldest son in my family and also with lots of responsibilities. I learned cooking in absence of my mother,it becomes my hobby,apart from this,reading, volunteering and traveling are also included in my hobbies.
So, coming to the journey of SBI, I never imagined that I can do this and Yes, finally I did. Interviews are one of nightmares for PWS and also for me but believe me that you can overcome from this nightmares by strategic efforts. Here,I came to know about this notification about SBI from newspaper and I was qualifying all the eligibility criteria viz,2+ years of experience in any bank and local language in SSC/HSC of that applying state. Candidates are going to be shortlisted for direct interview basis on work experience and qualification. I was not ready for this because of interview but one of my friend cum mentor forced me to apply and he assured me of my selection in SBI.So I did as per his instructions and later on SBI came up with surprise and declared to conduct written exam in very little span of just 2 weeks.I prepared accordingly and appeared the exam and I had successfully cleared written exam.One side I was happy that I cleared written exam but another side I was feared,what's next,an interview!!! I started feeling low and nervous day by day thinking about interview.One day,I was watching an oath ceremony of Mr.Joe Biden and I realized that if one PWS can become president of World's most powerful nation, then who's stopping me? I questioned myself.
After that, I started reaching out to my TISA friends for guidance,who all are working in banks and some SHG co-ordinators from different cities. Also I reached Sachin sir for the same and immediately he introduced me to an experienced banker from Kolkata.He gave me 3 golden rules which I need to practice between speaking. I started practicing daily and asked my fellow TISA friends to conduct mock interview for me. Nikhil, Vipulbhai, Ashish Lakhara and Bhaskar ji conducted mocks for me and it really helped me a lot. I always used to ask them to give feedback about me, where I should improve and Vipulbhai guided nicely that I should focus more on my knowledge and skills and smile often rather than my stammering. I did the same and sharpened my knowledge. Nikhil helped me in general interview questions and taught me how to tackle them.One important person I never forget is Bhaskar ji,from his busy schedules,he had taken my mocks and helped me lot in this journey.I also have some set of friends who keeps me motivated all the time.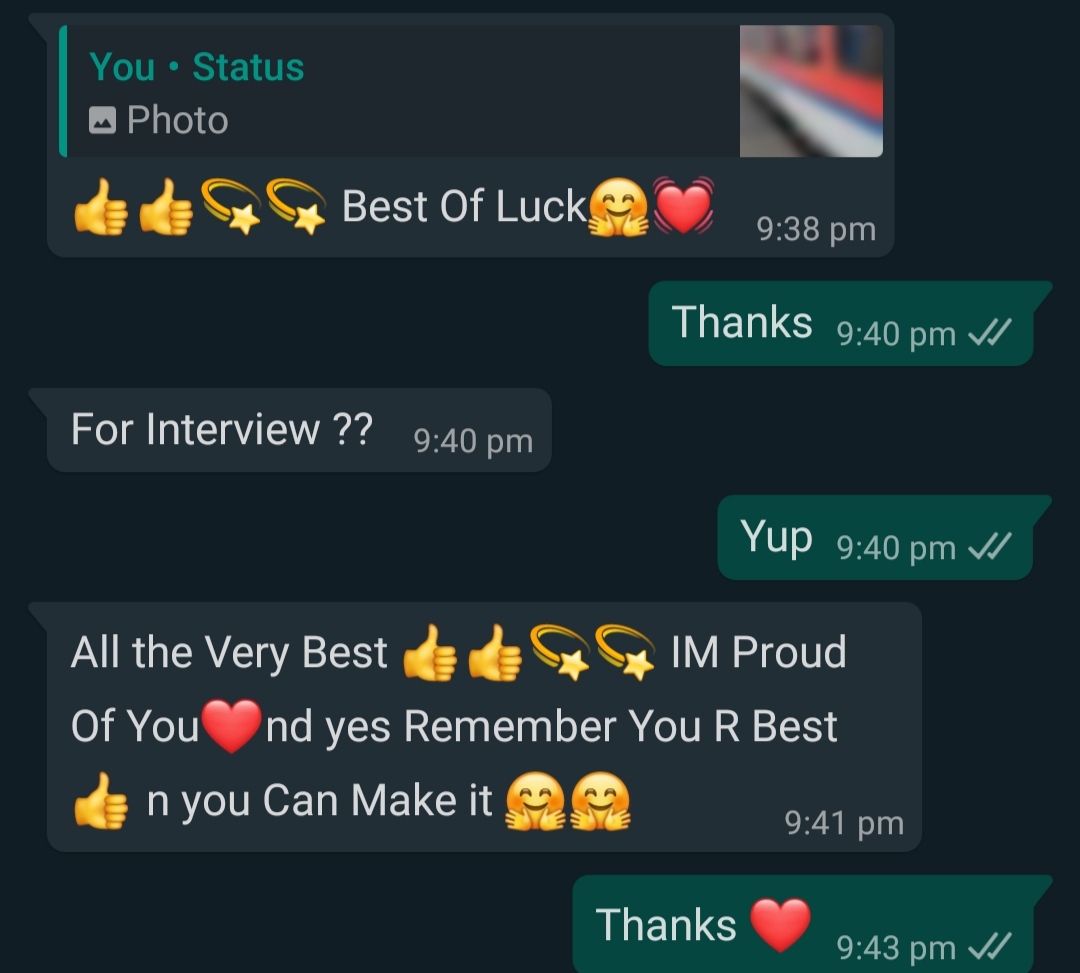 At last moment, I started taking mock interview classes in my city at one study center. There I stammered a lot and after coming out of interview room, I again started feeling low and my all confidence that I build up in 2 weeks gets vanished in minutes. I again started doubting myself. Fear of getting rejected,fear of getting being judged ,fear of 'what they will think' started roaming in my mind.I again contacted Sachin sir in early morning and talked couple of minutes and felt good.At that time I left everything, no practice at all. I sat alone and observed myself, observed my thoughts and I started correcting it from negative to positive. Earlier I thought that I'll try not to stammer and I'll control myself from stammering in interview but now I made my decision that I'll stammer openly in interview and I'll make them aware about it. I watched one short video of an influencer Jay Shetty where he is telling one beautiful line that catched my mind,"IF I THINK YOU THINK I'M SMART,I FEEL SMART,AND IF THINK YOU THINK I'M STUPID,I FEEL STUPID". Now this time ,I came up with double confidence because I had analyzed myself completely and I was confident to crack this interview. I aced my knowledge at last moments and went for the interview. I planned that I'll tell them about my stammering in starting of interview but I didn't able to do so. Interview started and I started answering questions and I never stucked anywhere because of my preparation. At one point,on an impromptu question,I stumbled and they caught me, they asked me that Are you nervous? Another panelists simultaneously asked 'Do you stammer?' I accepted with smile and told yes sir I stammer but I'm not nervous. They smiled and told take your time, we are not in hurry.In my hobby, I mentioned that Volunteering as one of my hobby. They asked about what type of volunteer you are, then I told them about Surat SHG of TISA,I am co-ordinator of that SHG. They are curious to know about TISA and I narrated them about TISA nicely and they got overwhelmed from listing my answer and they patted on my back with words saying,Great you're spreading kindness in society,well done and said Mr.Singh, you can go now,Aapse bat Kar k bhot accha laga.I thanked in return.On that day itself, I told myself that "Satyam ,you did it" now start preparing for joining SBI.
So friends,this was my journey to join SBI. Concluding my story I want to tell that interviews are not as much difficult than we PWS think.Just prepare yourself with adequate knowledge,topics regarding that respective interview and one more thing I read somewhere, Interview has only two side ,not third side exist. Whether you rule your interview or let your interview rule you. It all depends on how you answer and questions occurs based on your answers,also what you mentioned in your bio-data, based on these only interview happens,so prepare everything from you bio-data, your native,hobbies, interests,field of education, projects etc. So wishing you all the best for future endeavours.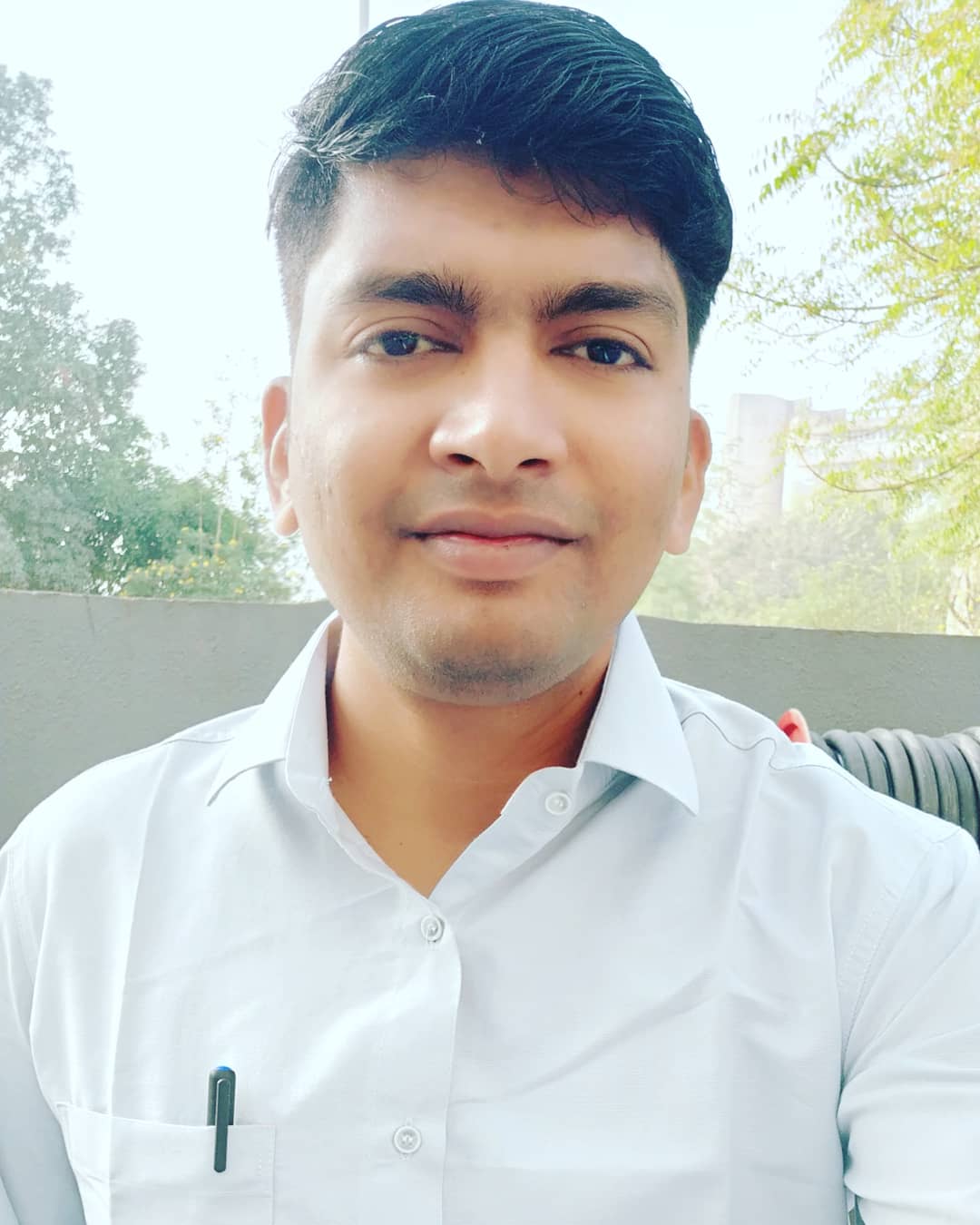 Stammer freely with smile.(हकलाओ मगर प्यार से।)
You can contact me anytime,I'll more happy to help you.
Satyam Singh
Mo: +91-9067270123
E-mail: singhsatyam2015@gmail.com