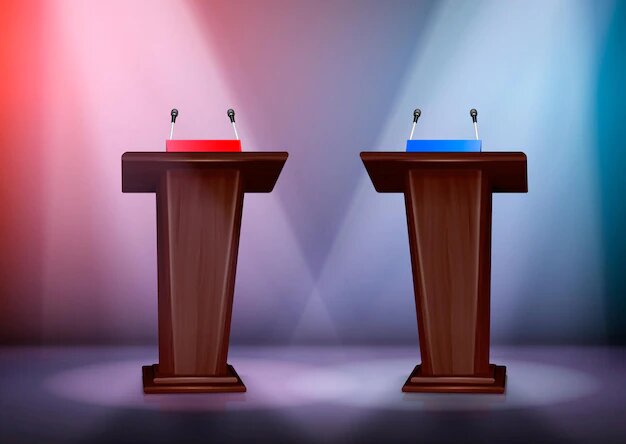 We Indians start debating where ever we find time, whether it is at a tea stall, crowded bus, train, school, college or workplace. If the person is good at putting his/her points forward, the debate turns into a life change session for everyone participating in it, but if the person is not good at expressing his content, it might turn into an ugly situation.
There is something very unique about the person who is good at debates, as F. Scott Fitzgerald, one of the finest novelists says that "The test of a first-rate intelligence is the ability to hold two opposed ideas in the mind at the same time and still retain the ability to function."
Debates help to increase many underrated soft skills like – 
Confidence to speak in public and make sense

Construction of a logical statement

The ability to read peoples reactions and body language.

Most importantly, willingness to hear others arguments and to respond to them.
Many leading academicians believe that debate is uniquely suited to build skills required of a modern citizen, including critical thinking, communication, collaboration and creativity.
There is enough research to prove that debaters outperform non-debaters in all aspects of life including competitive exams.
Forbes published its famous article titled: "How To Find The Millennials Who Will Lead your Company" suggesting that ex-debaters are leaders of the future.
Many people are fluent but they lack the content for good communication and TISA believes that good communication is not in fluency but in the content we communicate. 
TISA has always come up with creative events/ sessions to make PWS a better communicator, and now TISA is all set to launch its own Debate Event. TISA's Debate Event will try its best to improve underrated soft skills like – 
Critical Thinking & quick thinking

Leadership and Teamwork

Ability to understand people's reactions and body language

Research skills

Conflict resolving

Public speaking & developing good content

And all soft skills mentioned above.
Above all this event will definitely help PWS to gain an upper edge in terms of communication as compared to non-PWS and non-debaters.
Further information about TISA's Debate Event will be updated soon.
STAY TUNED
हकलाओ मगर प्यार से