Participants: Nikhil, Ishan,Saurabh,Rahim, Vishal, Dhruv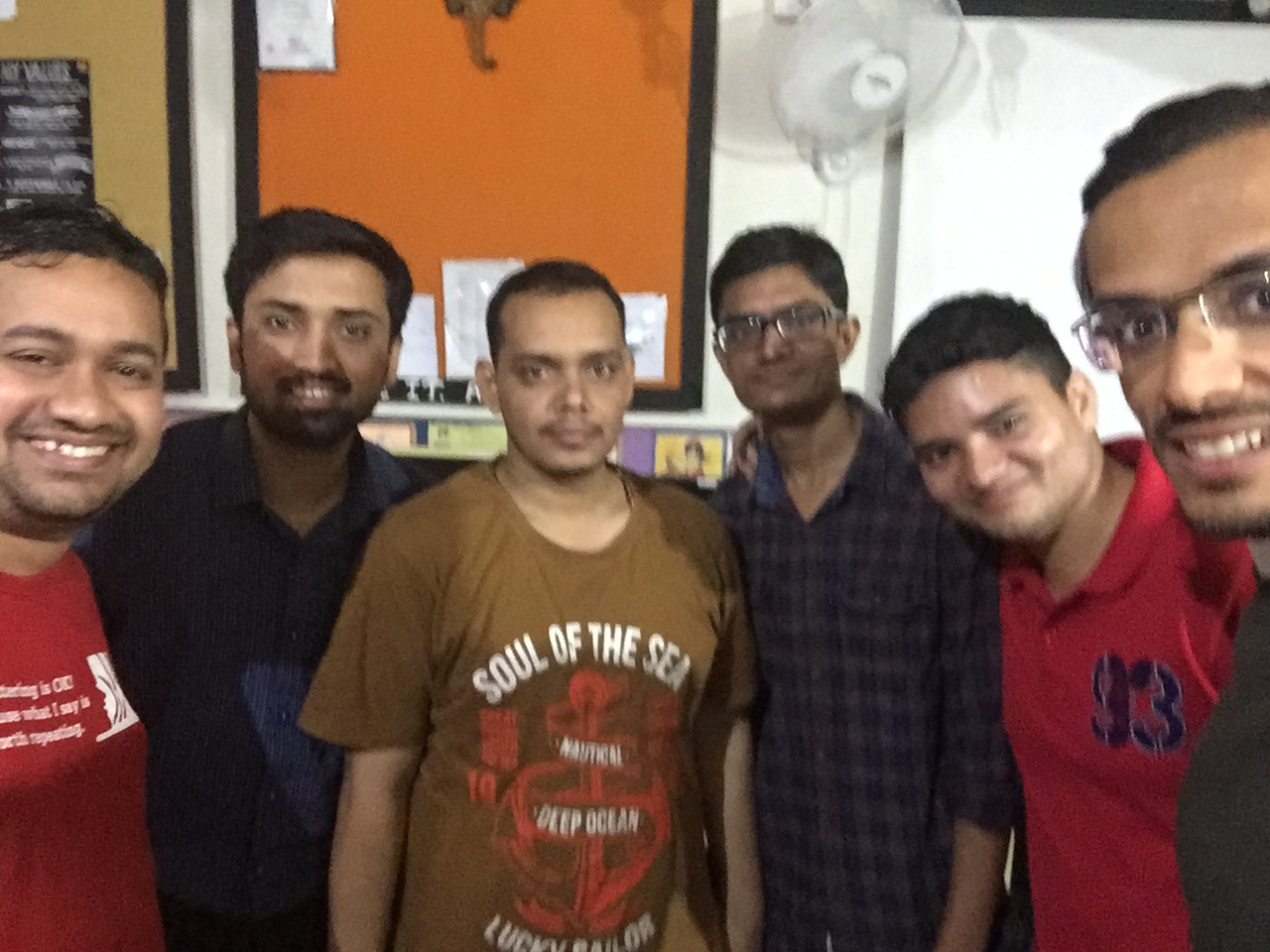 Date: Sunday, Dec 15
Time: 2 – 4 pm
Venue: Lakers Rotary Center, Powai https://goo.gl/maps/DMQuXem6ueEjSzDx9
Agenda:
– Silence / relaxation through conscious slow breathing 🤱🏽(5 mins)
– Change Game – meet & greet each other 1-1 and then change partners 🙏🏽(15 mins)
– Energizer – bum game or naani paani or someone can suggest 🤣(5 mins)
– Reciting poetry – role of Pausing. Please bring a poem or google on the cell phone 😇(15 mins)
– Book presentations: 3 minute presentation on 1 or 2 main points of the book / author and how these thoughts have shaped your values/ideals/perspective. 📖(20 mins)
Please bring a book or book summary of an author/topic that inspires you and has shaped your values/perspective about society/life. Written by someone, or on a topic, who is a role model for you. If anyone agrees, we can trade/share books! If you haven't read such a book/author, you can talk about a TED talk, etc.- Snack break 🍌 3 pm (5 mins)
– The role of authenticity in communication:
— How much of my behavior & communication is automatic/habit? (rhetorical question)
— Recognizing emotions (name it, share it) 😤(10 mins)
— Sharing – what is my unique perspective on life/society perhaps influenced by this book/author? (20 mins)
– Future alignment – what are two steps I can take to align my future with my values/ideals/perspective? 🏃🏽‍♂(15 mins)
– Silence with conscious slow breathing 🙂(5 mins)
– Role of humorous perspective in life 😅🤣(5 mins)
– Meeting end 4 pm
It was international Tea day today, so Nikhil brought Malgudi Chai and we all enjoyed – as shown in the main picture above.
Non-Violent Communication 
In the 'recognizing our emotions' section, we discussed non-violent communication (NVC). NVC advocates the use of the following statement to help enhance communication:
"I feel ______, because I need ______. I request _______."
If you feel like someone in your life is not really listening to you, one example to communicate this could be, "I feel lonely, because I need to be understood. I request that we spend 10 minutes of undivided attention with each other everyday."
Feelings inventory: https://www.cnvc.org/training/resource/feelings-inventory
Needs inventory: https://www.cnvc.org/training/resource/needs-inventory
In our society, boys/men are taught that strong boys don't cry. We are taught to suppress our emotions. Through this NVC communication model, we can learn to identify our feelings and needs, and share them. Check out the Feelings & Needs inventory/list above.
Some beautiful poetry was shared as well. I will collect it and post them here if possible. Here's one:
What we need is here by Wendell Berry
Next meeting is Borivali. Contact TISA Mumbai facilitators to join the whatsapp group and learn more.
s-s-stay inspired!