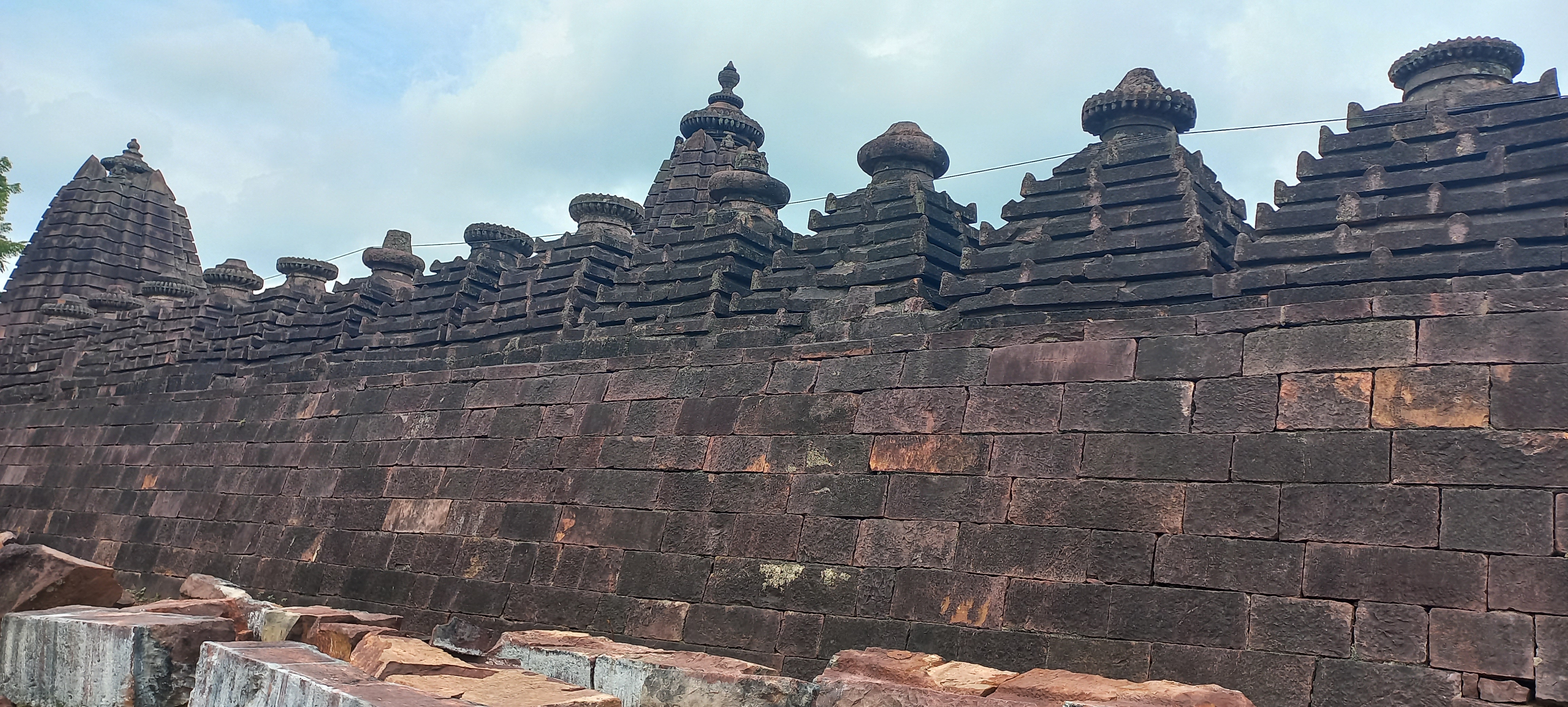 Markanda Shiv Temple is situated along the banks of the Wainganga river in Charmorshi tehsil of Gadchiroli in Maharashtra.
There is no solid evidence that who build this temple, but according to recent evidence collected by the Archeological Survey of India they believe that the temple was built in the 8 Century or earlier by the Rashtrakuta dynasty.
The Rashtrakuta's were a dominant Indian royal dynasty in the Indian subcontinent from the sixth to the tenth century.
The atmosphere was very humid with no signs of rain, we reached Markanda Shiv Temple around 11 am and then we started exploring the temple with an experienced guide, by profession she is a heritage architect and was working closely with the Archaeological Survey of India for rehabilitation of this ancient temple.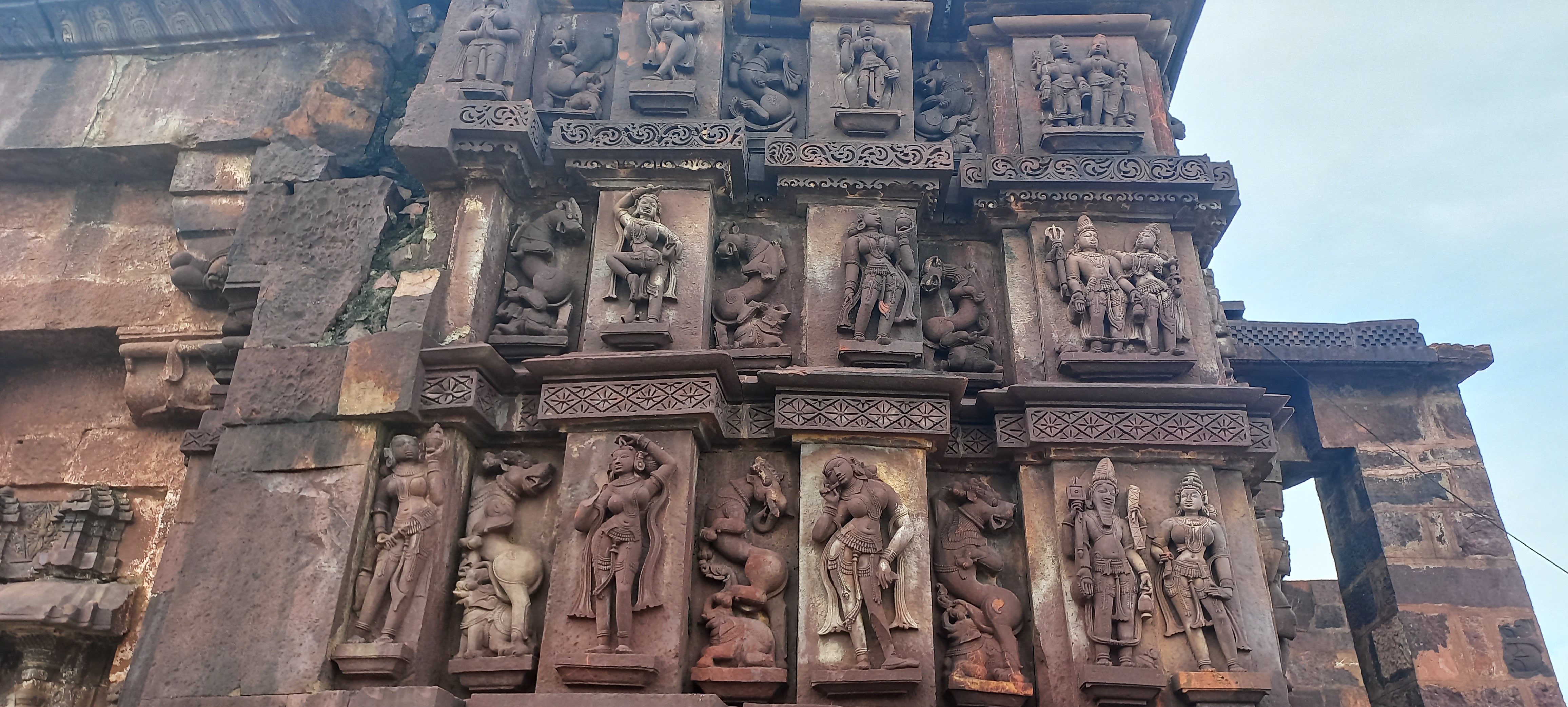 It is a beautiful temple, with beautiful inscriptions, designing and stone structures made around the walls of the temple. There are more than 1000 stone statues on the temple walls and all of these statues tell a story, few tell the story of Mahabharata, and Ramayana and few tell battle stories. Many stone statues are made for Gods and Demigods, and even after so many years, the finess in those statues can be noticed.
They force you to think about how anyone can make such beautiful designs and statues with such detailing that too with just bare hands. Other fascinating things about those statues were that many of them showed war pictorials fought during the reign of the empire, gods, goddesses and demigods, and these statues had all kinds of body forms ranging from slim to fat bellies.
By observing those statues I learnt that in those days body shaming was obsolete, not like today where the fitness and cosmetic industry has changed the definition of a healthy body, for their own profit.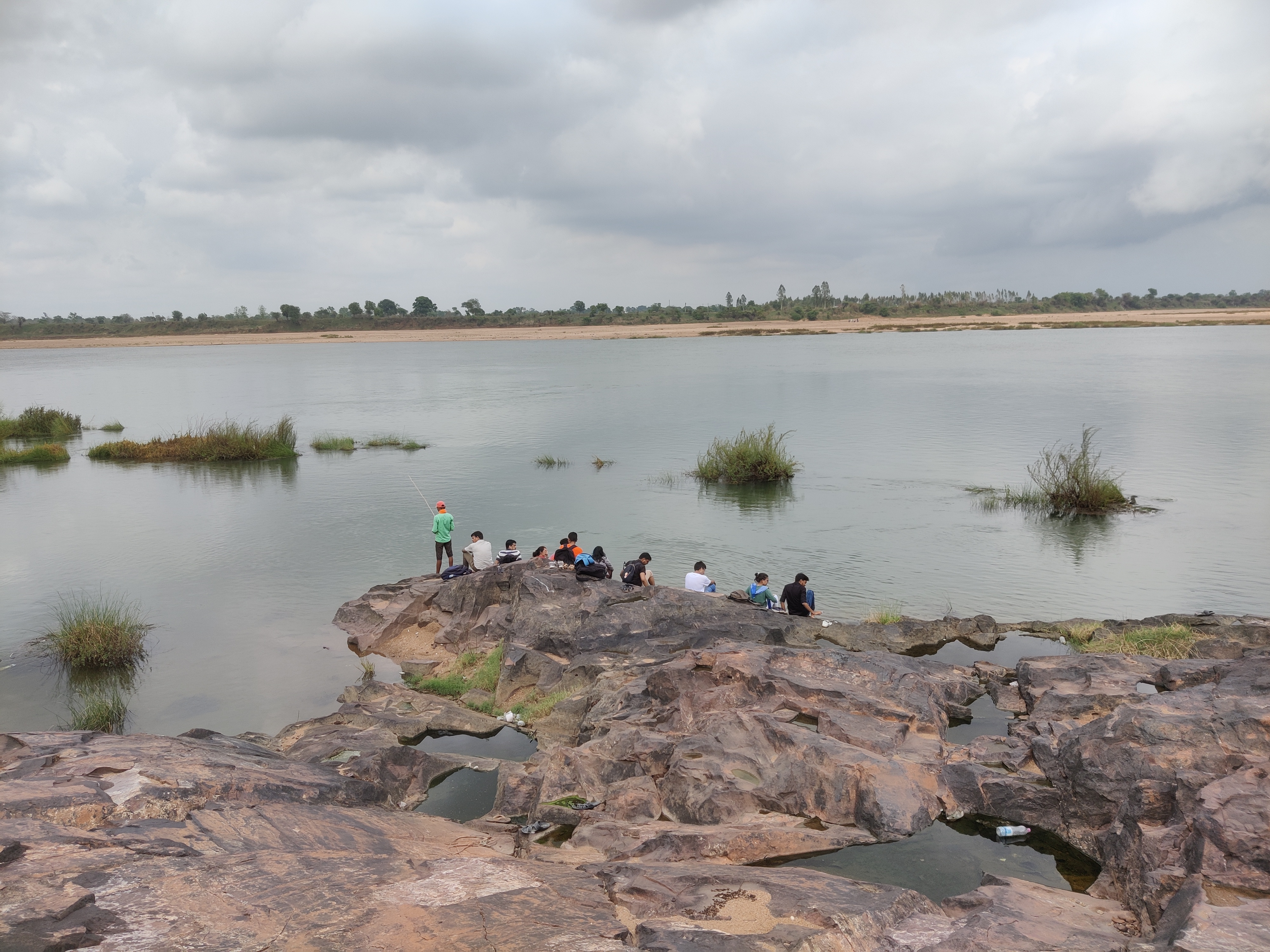 After exploring the premises of the temple, we went to the banks of river Wainganga, it had 3-4 huge rocks just attached to the banks. I found a suitable spot for myself at the bottom of a huge rock and immersed both my foot into the flowing water, it felt good and then I leaned back on the rock. . I folded my handkerchief into rectangular folds and placed it over my closed eyes.
I was in a very strange situation but still in peace, a part of my body was in contact with the rock, a part of it immersed in the flowing water and a part of it was neither in contact with rocks nor immersed in water, it was above the surface of the rock. I was neither asleep nor completely awake. I was able to feel the roughness of the rocks, at the same time my feet were being massaged by the flowing water and I was also being cuddled by the humid air.
At that moment, I was no one, just a human body with no name and identity, I was not running behind any materialistic things and I was not feeling any stress, sorrow not even happiness but I was still in peace. My body and my mind were united, I was in this trance state for more than an hour and it felt magical.
Alas, now I am back into the chaos, where a part of me wants to become a data scientist and during my working hours a part of me wants to be recognized as the best employee of the year and gain maximum bonus/ increment just to gain maximum materialistic things, a part of me wants to read novels the whole day, enjoy with friends and cousins, and also a part of me wants to work hard for my dreams and in the evening a part of me wants to go on a date.
The unusual but exciting experience is still a mystery to me, and to be very frank I do not want to get into the reason for it. If you ask me to express this experience in few words, I will just say 'When Time Stood Still"