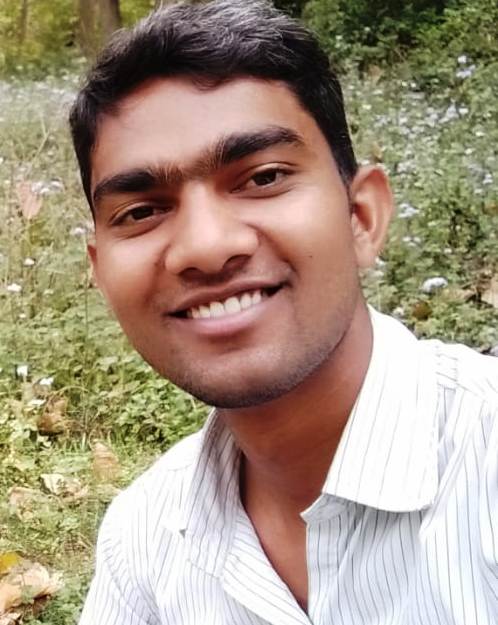 Hi I am Naresh Parihar joined TISA since 2017. 20 March 2020 was the unique day for me I went Herbertpur (Dehradun) which is the place known for 'you are free to stammer, stammering is ok, now let's talk with stammering without being worried more about stammering'.
Actually I planned to stay there for days only but fortunately due to coronavirus outbreak I stuck in Herbertpur for 50 days and I passed a Paradise weeks with a senior member of TISA.
Objectives of visiting Herbertpur were 'why techniques do not work for me, I tried many times but it is not working'.
There is a very simple answer I found that was fear, feeling of guilt and Shamefulness do not let me rise. For this Senior member told me that smiling while using techniques or stammering lead to internal change in stammerer's mind and refresh them.
The truth of not working the techniques were I was limited till my thoughts only if sometimes I tried to do but by seemed hard to follow and stopped using. Such lack of continuity drawn me back.
Then what I started from going Herbertpur that are :
– Writing for positive messages routinely in the morning which achieved in last 24 hours.
-Doing karate and two kilometre morning walk
-Learnt meditation and do 30 30 minutes meditation before sleep and early morning and short meditation in daytime in between the works.
-Everyday at least two stranger talk and reawakening conversation to whom I made unknown due to stammering like to relatives, step-relatives, phone talk etc.
-Which techniques I use?; Mostly bouncing then prolongation, humming, pausing if I feel it's seem difficult then I stutter voluntarily.
-Laughing, joking, smiling eye contact are very crucial to be more socialize.
-Appraising, greeting to our-self and others, be helping hands of others is also a very important to be more socialise..
What's meditation do actually! Remains calm, remove muscular tension, increase concentration, promote patience, subside all negative emotions like anxiety, stress, hopelessness, helplessness by making balance in neurotransmitter.
What had I done in Herbertpur; learned cooking style like pulao, creative vegetables,etc. Cooked food for me and Senior member. Tracked mountains and forest, made videos to observe myself speech and shared on social site. Met Senior member's friends and they took my interview many times and rewarded me by chocolates or others. I started greeting peoples who are walking besides or meet on the road like good morning, good evening, Ram Ram, Jay Shri Ram, Hari Om, Jay Shri Krishna, etc etc. Made new friends there. Practiced speech techniques on the stage in Lehman Hospital's OPD and in last days of me in Herbertpur I ran around police station and SDM office to get e-pass to return my home because of lockdown in throughout the nation.
Written by : Naresh Parihar