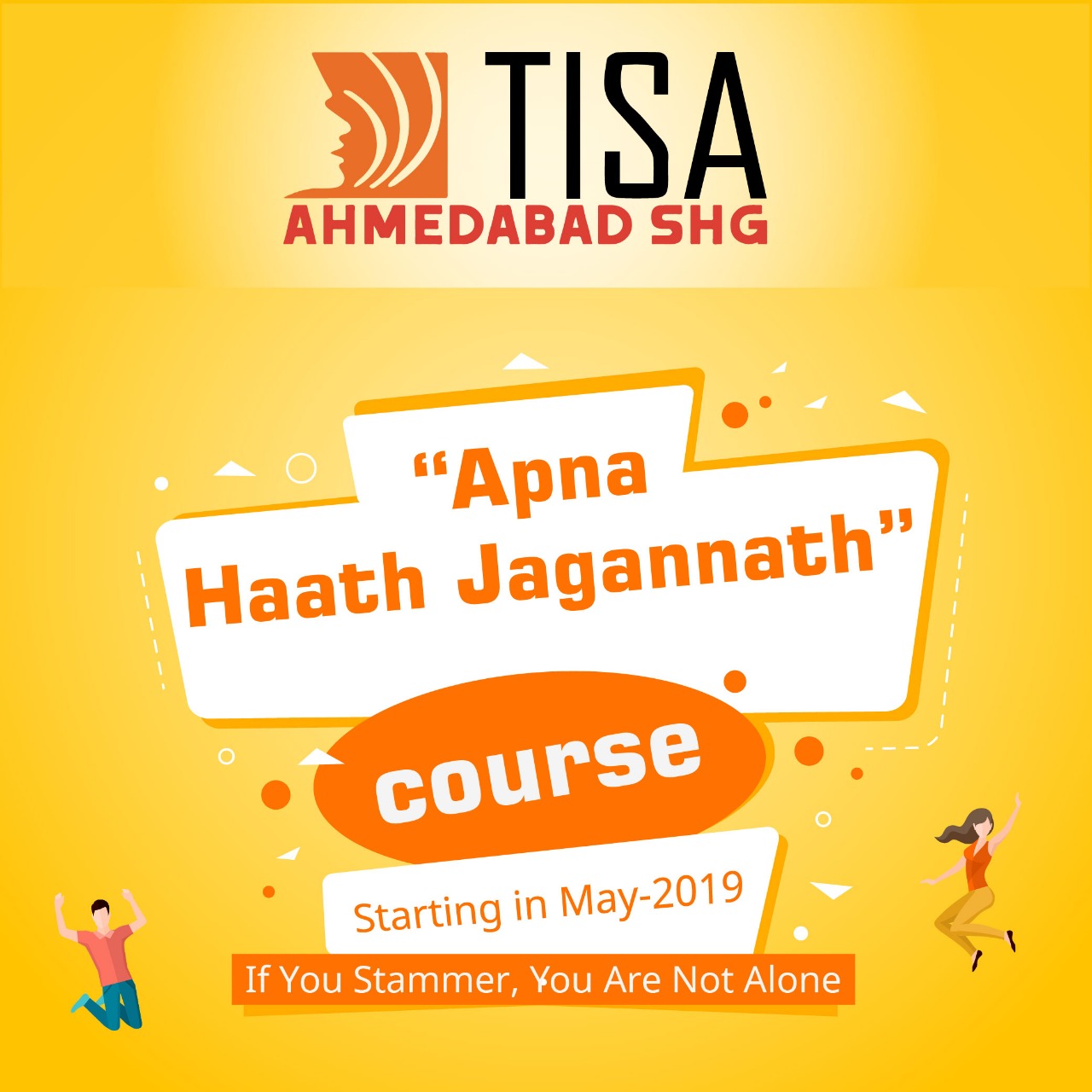 Ahmedabad SHG
  Presents
  "Apna Haath Jagannath"
  Course
Introduction to the course– You are trying to open a one side opening door and you are giving sufficient time and efforts too. But still, the door isn't opening.
If you had acquainted about the right direction, the door could have been opened by giving less time and fewer efforts!
Usually we most PWS give our efforts and time to overcome stammering and sometimes we quit giving our effects and time if we don't get the desired results. But all we need is just the right direction.
This course will give you the right direction so that you can overcome or manage your stammering in less time and in fewer efforts compare to the timings and efforts you have been giving so far.
WHY name of this course is "Apna Haath Jagannath"? and HOW this course works?
Apna Haath Jagannath is a self-help book of TISA and the course has been designed on the basis of the self-help book only.
Activities of this course has been designed in such a way which makes your theory concept more clear and you will be able to get more out of self-help book.
Every session of this course will be divided in two parts;
1) theory-based explanation.
2) activity based on individual or group performance.
What will you get after attending the course?
✅ action plan
✅ self-assessment skill
✅ self-motivation to implement stammering recovery cycle in real life
✅ few tips for effective meditation
✅ some block correction techniques
✅ Values and strong beliefs
✅ active listening skills
✅ inner transformation
✅ leadership qualities
✅a strong mindset to deal with stammering.
And many more…
Venue- vastrapur lake, Ahmedabad.
If you have any query, reach out- Ahmedabad.SHG@gmail.com