Hello everyone, I am Ravi.
It was a pleasant Sunday morning, and I came to Bangalore from Mysore for a short trip. I saw in the Bangalore shg group that there will be a self-help group meeting on Sunday. My stay was very near to the venue at which the meeting was to be conducted and I have been waiting for a long time to attend a physical SHG meeting. It was Sunday 9th October and the meeting was to be held in Cubbon Park at 10:00 a.m. So, I reached by 9:00 a.m., since Cubbon Park is a beautiful place to go for a beautiful Sunday morning.
After my walk, I reached the venue. I was expecting that I will be late, but I was the first. I was joined by Vinayak and Naman. Vinayak is in his early 20s and a student in 2nd-year computer science engineering and he was very much interested in knowing how I am being a person who stammers do my job. We had a healthy discussion over it. Naman also gave his valuable suggestion. Then Vinayak told us that the participants who agreed to come had not yet reached the venue so let us do an activity and call each one of them. I called Pramod and Nishil. Pramod came after like 10 minutes along with his wife Swagata. We started with the introduction and cross-questioning, based on the introduction. After 20 minutes Nishil, Bhavishya, and Abin also joined us. We all gave our introduction and I video recorded my introduction.
After that, we requested Pramod's wife Swagata to give her views on stammering also she is an HR in a company everyone was keen and interested to know how an HR looks while recruiting a person who has a stammer. She gave excellent insights about how the recruitment process is done and what exactly are the qualities or features that an HR looks for while recruiting any person. Pramod and Swagata left early since they had some other commitments. After that, we had a good conversation and discussion about the National conference that is going to be held in Delhi in November. Pramod and Nishil gave some good inputs about what all activities can be done at a national conference.
It was a very enthusiastic meeting after a long time, and everyone gave their valuable suggestion. We finished our meeting at around 1 o'clock and there all of us went for lunch. The virtual meeting that we were having during the COVID Times is a good alternative, but nothing can beat the energy of a physical meeting. I hope that we will be going to meet again very soon
Thank you.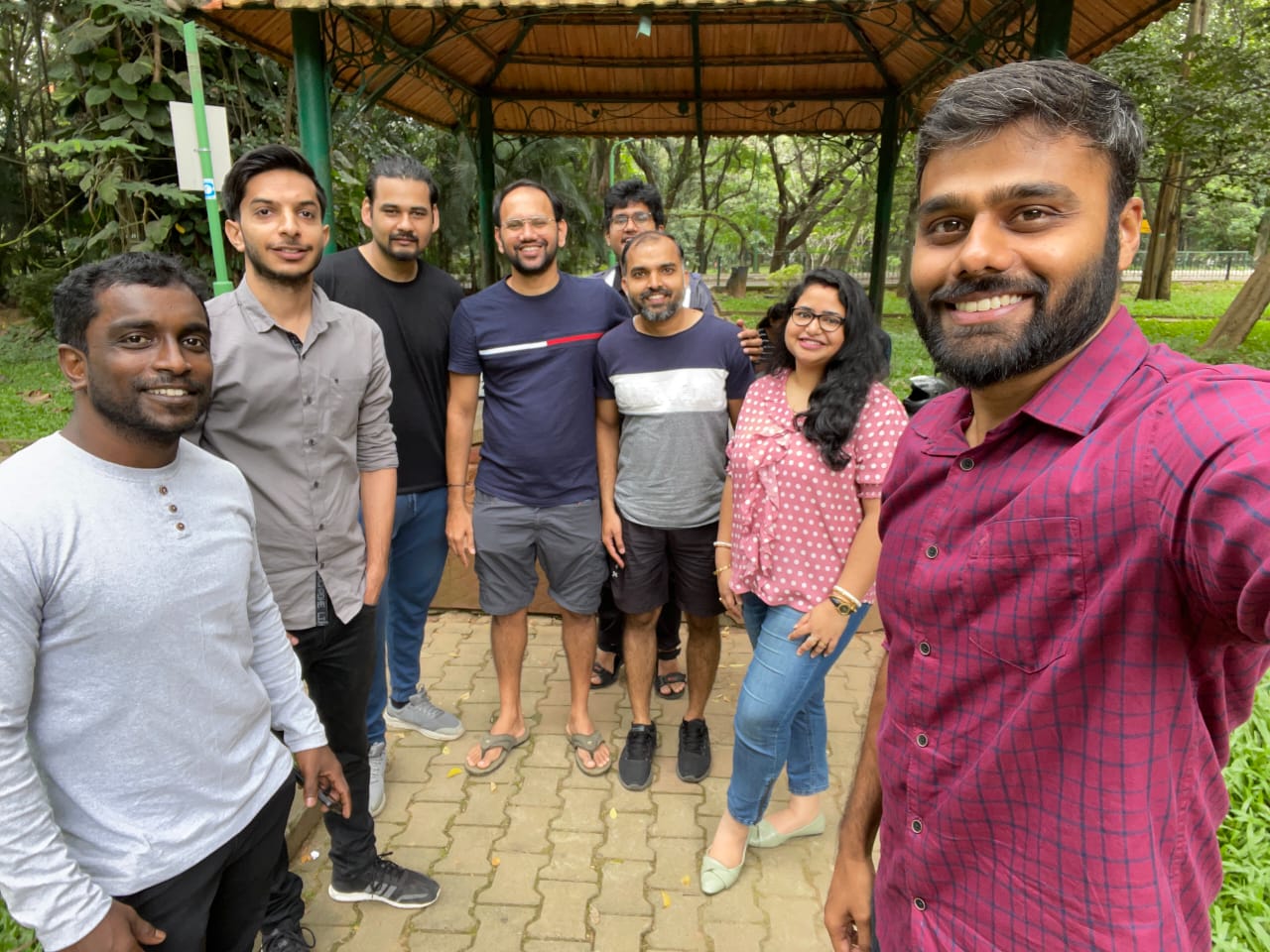 P.S: Posting on behalf of Ravi from Bengaluru SHG