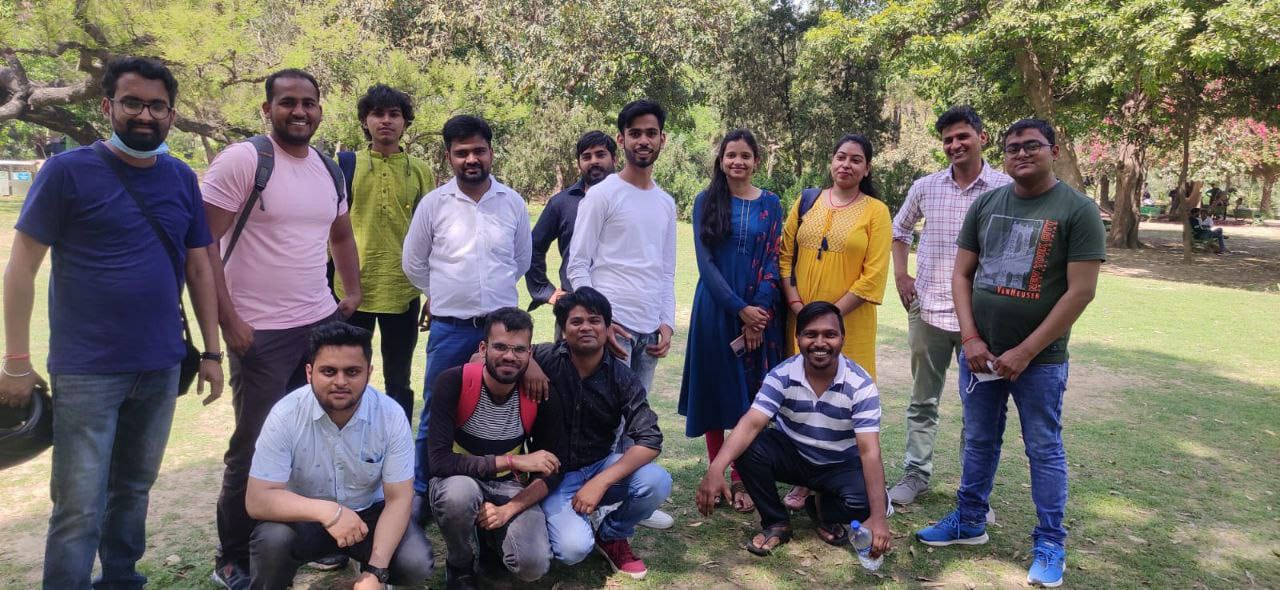 On 27/3/2022 I joined my First Delhi SHG Meeting at LODHI Garden which Host By Mr. Afjal Khan.
My job transfer from Shajhanpur to Delhi mean comfort zone to Uncomfort zone that why My stammering Increases so find out my stammering solutions I search many Speech therapist (due to Time,Distance and Fees problems) I do not join. then I heard from somewhere For TISA so I join TISA and Decided to attend SHG meeting.
In morning I woke-up early and I wear my favorite white shirt and ready for joining SHG,(as I Imagine that ek mic hoga wha kuch log baithe honge,aur ek hall hoga etc…. like that)
I reached Lodhi garden at time. Member are coming so around 14 member come. First time I see so much Stammer peple Together so My misconception has broken that I am only stammer "Bhagwan ne merey saath hi Aisa kyu kiya"
Jaisey jaisey meeting aagey badhti gyi I realize and Observe that Jaisey mai soachta hu ki jo mujhe problem hoti h speech ko lekar waisey wo log bhi soachtey h….so mean "Mainey Unmey apney Aap ko dekha"
So there are following points which I learn from that SHG meeting.
I am not alone in the world many people also exist.
TISA basic technique uses and how to use. And how to pull out from blockage.
Some Awareness technique like 54321, candle etc learn by Sarthak ji.
To reduce our Anxiety & Flurry I learn berating practice by Sonam ji
I do not or minimum stammer on impromptu speech by Abhishek ji.
Strangers talk or Acceptance or Show I am stammer to strangers learn from Arun ji.
So From my First SHG meeting To see some Seniors members and how He use technique, Communicate and manage his stammering. I got confidence that I also manage my stammering problems. As before which first feel It does not manage.
So lot of Thanks from my core heart to Delhi SHG Team and all member who come on that meeting.
So I recommended all Stammer to join SHG meeting which happens in many state/City . and know about stammering and how it is manage.
Thanks,
Mayank Mathur