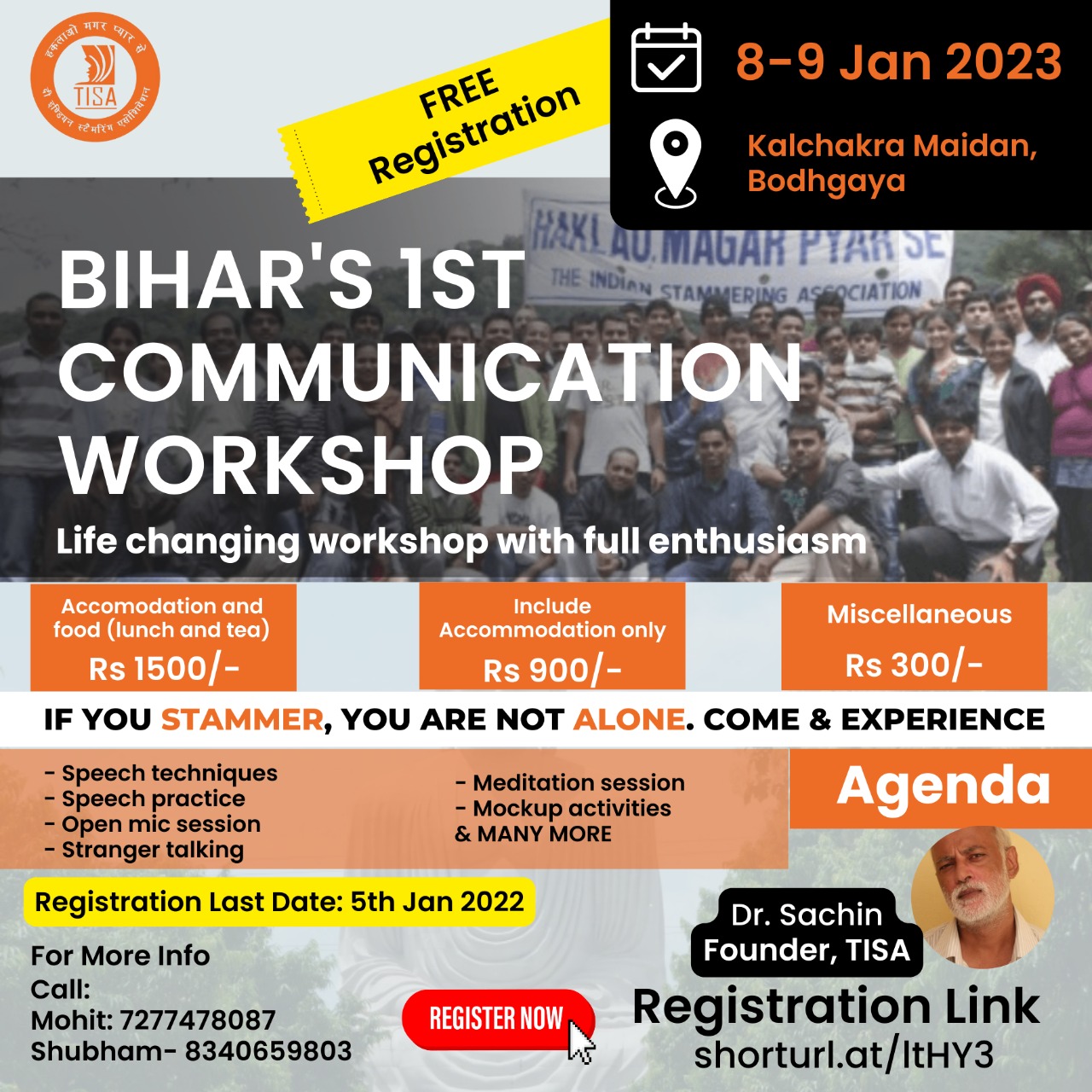 ✨✨✨✨✨✨✨✨✨✨✨✨✨✨✨
🌟🌟🌟🌟🌟🌟🌟🌟🌟🌟🌟🌟🌟🌟🌟
Hello friends! 😊🤗
😊we are glad to announce that there is two days communication workshop is going to be organise in Bodhgaya Bihar.
This is a wonderful opportunity for all of us and workshop is TISA's one of biggest event because it's best to learn the things and do it practically in group of many stammerers ,the larger part of this event is practice outside.
Guest speaker: Dr Satyendra Shrivastava
(Founder of TISA)
Guys, we are sharing a registration form below 👇, interested people fill the form. we have only limited seats, hurry up!!!!!
http://shorturl.at/ltHY3