India is on the march! We all have moved on. In stead of writing letters with "Sadar Pranam etc.", we are exchanging sms on the move and checking our phones with a frenetic urgency, bordering on Attention Deficit Hyperactivity Disorder (ADHD). Where is the time for volunteering?
But wait. Let me share with you, how surprised I was when I got an email, from a sixteen year old lad from Mumbai (of all places!), wanting to volunteer with TISA sometime ago. This can't be true, I thought! But it was true and I got to know more about Shivank Menon. I soon realised that volunteering with TISA, was not the only strange part of his little life. He was a piano prodigy, appreciating and playing classical masters like Chopin and Beethoven effortlessly. Not only that, he was composing his own pieces and playing. This is what a media report in November 2020, had to say about it:
"..The Malad resident tells us that his journey into music started initially with the guitar, and then with the drums when he was hardly 10 years old. But he quickly grew tired of these instruments and — with encouragement from his parents — took to the piano that his family had at home. This was also the same time that he first heard Western classical music by the likes of Frédéric Chopin and Claude Debussy, and something clicked. "When I started playing the piano, it was just an obligation.
Bu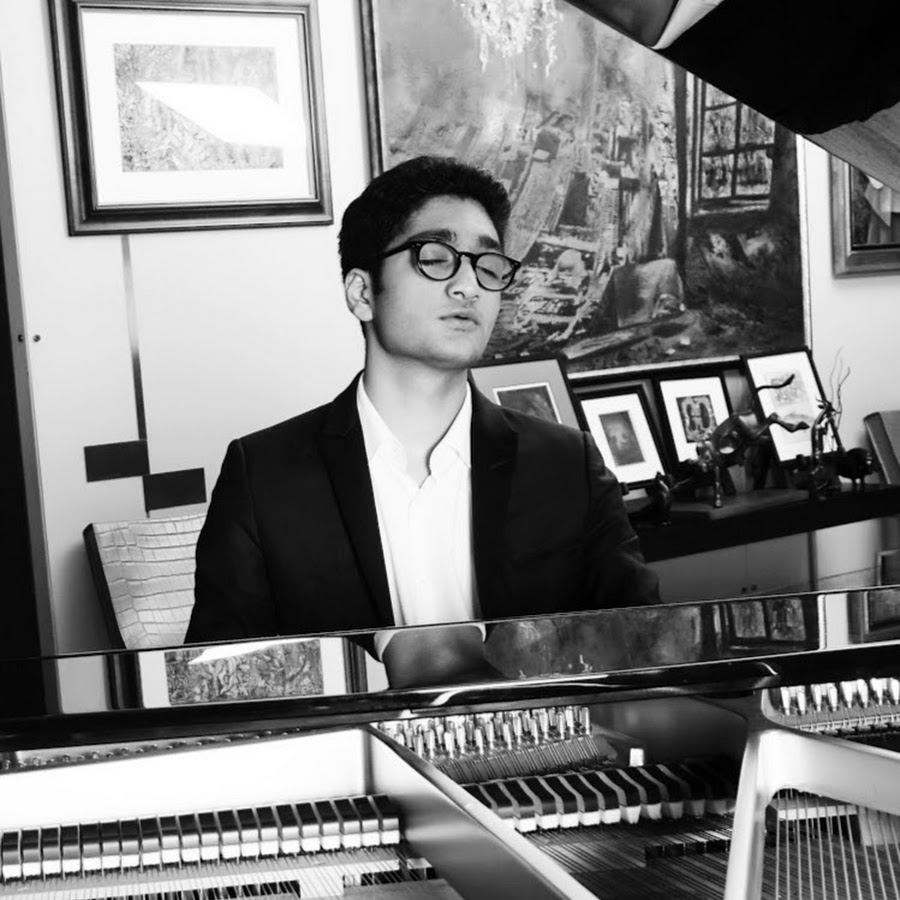 t when I first heard Western classical music, I fell in love with it and that injected the passion [to play the piano] in me. The two things went hand in hand," Menon tells us…
In 2016, Shivank started learning piano remotely from the London Contemporary School of Piano. The school, since then, recognised his unique talents, and in June 2018, invited him to record his own music as part of the school's In-Residence Program.
He has also collaborated with musicians from around the world. In 2019, he worked with British clarinet player Mark Buckingham and British Cellist Shirley Smart to create a suite of ensemble improvisations.
Later, in 2020, his plans to record some more music were seemingly thwarted by the COVID-19.  But this did not stop from teaming again with Mark Buckingham, albeit via the internet, this time accompanied by Uira Nogueira, a Brazilian Drummer and Percussionist. The result of this collaboration was a reimagined arrangement of Bill Evans' Peace Piece. This performance was released under the title 'Flamenco Sketches'.
But his interests are diverse. For example, he compiled a Covid Guideline for schools in Nov 2020, running into seventy pages, which was appreciated and recommended by Sion Hospital.
He has good IT, event management and language skills. He helped us organise the online national conference last year. He has been helping me with MOOCs and with updating of this website. Moreover, he has been actively engaged in query answering, guiding many of those who have written to the TISA website. He is planning to organises a celebrity support for stammering and self-help soon. He has many plans to serve TISA.
He is also fond of reading, listening to music, science, public speaking, amongst many other things
His family consists of his parents, brother, and grandparents.
There is a profound saying: Never return a kindness, Pass it on.
In the same spirit, TISA can NEVER compensate its volunteers but will try to pass on their kindness and good will in good measure…